Aqualinc irrigation research shows nitrogen leaching can be reduced
July 2018: Significant reductions to nitrogen (N) leaching can be achieved by changing irrigation management practices, and new research has demonstrated just how big those benefits can be.
A study led by Dr John Bright, Director Research and Development at Aqualinc Research Ltd, and funded by the Fertiliser Association of New Zealand, has shown that it is possible to achieve an average of 27% reduction in N loss. The researchers experimented with a different approach than the current practice of irrigating if the soil moisture content drops below 50% of its 'plant available' water.
"We looked at lower irrigation trigger points to see if they provided any benefits," explains John. "This meant the soil was allowed to dry out more than usual. We also looked at different irrigation targets – varying the soil moisture content we aim to achieve through irrigation".

Read our latest newsletter - Connections 21
June 2018
The latest from BRANZ on YouTube
June 2018: BRANZ has an extensive library of building research videos on YouTube. The latest offerings are The Building Envelope and WUFI. Stephen McNeil, BRANZ Materials Scientist, explains the complexities of the building envelope and different ways in which modelling software WUFI can be used; and Reference Buildings for Life Cycle Analysis. Dave Dowdell, BRANZ Principal Scientist Sustainability, outlines the environmental impacts of buildings and how reference buildings can be used via a simple App.
Too much oxygen can kill says MRINZ researcher
June 2018: MRINZ intensive care specialist, Dr Paul Young, has featured in several newspaper and television stories this month, after a paper he co-authored said that liberal administration of oxygen increased the risk of in-hospital patient death by 21 per cent - an estimated one additional death for every 71 patients.
It has long been believed there is no such thing as too much oxygen for very ill patients, but the study, published in prestigious medical journal The Lancet, says otherwise. Dr Young said the Medical Research Institute's findings proved, for the first time, there was such a thing as too much oxygen.
IRANZ welcomes Malaghan Institute
June 2018: IRANZ welcomes the Malaghan Institute of Medical Research. The Malaghan Institute has an international reputation as a leading independent biomedical research and training facility, contributing new scientific discoveries and innovative research to be applied for a whole range of human diseases. Their researchers believe the key to fighting disease lies in harnessing the immune system, the body's own natural defence. Their pioneering research programmes focus on immunotherapy, gut immunology and cell biology to seek better treatments for diseases affecting people worldwide – including cancer, asthma and allergy, multiple sclerosis and infectious diseases.
Dr Rob Weinkove, clinical research fellow and clinical director of the CAR-T cell programme at the Malaghan Institute, recently featured on radioLIVE's Long Lunch with Wendyl Nissen to talk about CAR-T cell therapy and what it means for New Zealand.
In other news from the institute, in a New Zealand first, Hugh Green Flow Cytometry Fellow and head of research technology at the Malaghan Institute, Kylie Price, has become the first Kiwi to be elected to the International Society for the Advancement of Cytometry council.
Ongoing commitment brings depth and breadth to independent health research
June 2018: A robust review of independent research organisations (IROs) receiving funding from the Health Research Council of New Zealand (HRC) has driven home the benefits of long-term stable investment in health research. The mid-term review that's just taken place was part of a seven-year agreement between the HRC and four IROs. These are organisations that are recognised by the government for doing work that's nationally significant and deserving of more stable backing. The IROs include IRANZ members the Malaghan Institute and the Medical Research Institute of New Zealand.
Cawthron innovation delivers more accurate results faster
June 2018: Cawthron Analytical Services are leading the way in the freshwater testing space by developing methods that deliver more accurate results with faster turnaround times.
"Environmental data is hugely important to local government and we're seeing ever-greater demand for our laboratory services" says Catherine Moisan, Cawthron's Natural Toxins Section Head. Because toxic algae present a public health risk and testing for freshwater toxins is complex, innovations that deliver results more quickly are well received.
Aqualinc research shows groundwater's contribution to Christchurch's liquefaction
June 2018: Dr Helen Rutter, Aqualinc's South Island groundwater expert, says her team's current research project has huge potential value in understanding liquefaction potential. The Christchurch Earthquake sequence of 2010-2011 saw severe liquefaction - the process where sand and silt grains are rearranged and the water in the spaces between the grains is squeezed. The pressure causes silt and sand grains to float in the water, and the soil behaves more like a liquid than a solid. Research by Aqualinc and GNS Science is seeking to understand why relatively small earthquakes and aftershocks (e.g. M4.8 of 19 Oct 2010) liquefied the ground, and whether the ground subsidence experienced is sufficient to account for the volume of ejected sediment and water flooding in the suburbs.
CSST space hackathon reimagines tech
June 2018: The ActInSpace NZ competition to reimagine existing space technology and data into new applications was deemed a tremendous success by organisers, Centre for Space Science Technology (CSST). Nine teams made up of 42 people presented new space technology ideas after 24 hours of furious coding, planning, and pitching.
New minerals institute CEO seeks industry input
June 2018: The new Chief Executive of the New Zealand Institute for Minerals to Materials Research (NZIMMR), Tony Hogg, takes up the role this month after returning to his home in Greymouth. He will be working from Tai Poutini Polytechnic's Greymouth campus, where the NZIMMR is based.
He says his first job will be visiting mines and discussing their research needs. He wants to find out what problems mining operators have and how NZIMMR can help fix them.
TiDA fuels appetite for metal 3D printing
June 2018: The global metal additive manufacturing (AM) market is developing at a furious pace, as costs come down and production speed increases. Metal 3D printing in the prototyping and ramp-up phases of product development is becoming increasingly common, and the transition from prototype through niche and into low volume production has become substantially easier. As AM technologies develop and proliferate it has become suited to the needs of a wider range of small-to-medium-enterprise companies in New Zealand.
As well as continuing research into titanium alloys and powder metallurgy, including high-end Selective Laser Melting (SLM) 3D printing, TiDA is supporting New Zealand industry's understanding and appetite for new low-cost metal 3D printing AM technologies. The company recently partnered with Massey University in a project to modify a low-cost polymer-pellet printer to make prototype metal parts.
Lincoln Agritech heralding workforce robots
June 2018: Robots that work alongside people in factories and unforgiving outdoors environments are an increasingly likely scenario. Lincoln Agritech is helping to create this reality and is taking part in Robotic Spearhead, a $2 million project funded by the Science for Technological Innovation National Science Challenge examining how next-generation robots can work with humans in a safe and flexible manner.
"We will advance the science required for a new generation of industrial robotic solutions," says Lincoln Agritech Group Manager in Precision Agriculture, Dr Armin Werner.
24 times return on investment from HERA's Welding Centre
June 2018: If you're a user of HERA's New Zealand Welding Centre (NZWC) you'll have a good idea of the value of this service. HERA has done the sums and calculated that the industry levy from welding consumables gives a conservative return of investment of more than 24 times what is invested. In other words, for every industry levy dollar, $24 in value is created.
Local students experience real life aquaculture science
May 2018: Testing the effect of caffeine on shellfish isn't a typical science lesson for most Year 13 students. But for 150 Nelson secondary biology students, experiments on mussels have been on the menu at workshops at the Cawthron Aquaculture Park.
Health and safety focus for HERA
April 2018: April has seen a new focus on health and safety for HERA. With a new CEO, Dr Troy Coyle, at the helm, the philosophy has become that health and safety should be seen as 'the way things are done', not 'a task on a list'.
Comms manager Kim Nugent writes that a good safety culture in a business often dictates how engaged an employee is. It also works to attract, motivate and retain good workers as well. "Steps taken to embed safety into the culture of any business is varied – but what is clear, is that it must be led from the top."
Suzi Kerr appointed to Interim Climate Change Commission
April 2018: Motu Senior Fellow, Dr Suzi Kerr has been appointed to the Interim Climate Change Committee. The Committee's goal is getting New Zealand down to net-zero emissions by 2050, with 100 per cent renewable electricity generation by 2035.
Dr Kerr is currently a Senior Fellow at Motu, a Principal Investigator in Te Punaha Matatini, a centre of research excellence focused on networks and complex systems, and an Adjunct Professor at Victoria University.
Coping in the face of climate change
April 2018: A report released by the Deep South National Science Challenge, Communities and climate change: Vulnerability to rising seas and more frequent flooding, highlights key gaps in our collective understanding about how climate change will impact New Zealand's diverse communities. In the coming decades, more and more communities will be exposed to flooding and coastal erosion made worse by climate change.
Dr Suzi Kerr, Senior Fellow at Motu Economic and Public Policy Research and the leader of the Deep South Challenge's Impacts and Implications programme said the report emerged out of a Deep South Challenge Dialogue, in which participants ranged from academics and scientists working in health, sustainability, hazard management and climate and environmental science, to representatives of iwi, migrant and local communities, and particular groups such as older New Zealanders. "The dialogue process creates conditions in which participants learn from one another, come to a common understanding, and innovate together . . . the issues are discussed honestly and in depth. Group discussion and thinking can progress and converge, rather than be subject to a polarised debate that solidifies existing views and positions."
Image: Dave Allen, NIWA

Read our latest newsletter - Connections 20
March 2018
Creating a better NZ through R&D tax credits
March 2018: "We want to create a better New Zealand where we are looking after our people, looking after our environment and we are planning for our future," says the Science Minister the Hon Dr Megan Woods.
The Minister met with a packed room of Independent Research Organisation representatives in Wellington on 21 March. She took the opportunity to outline the Government's broad R&D strategy.
"The big thing in the science portfolio is the coalition agreement to lift R&D to 2% of GDP over a period of ten years. This won't be all government investment in R&D; it obviously requires a substantial uplift in business investment in R&D as well."
March 2018: In 1993, New Zealand's export-focused shellfish industry suffered a three-month nationwide shutdown. The enforced closure and ban on exports was in response to a toxic algal bloom that posed a public health threat. Twenty-five years on from this event, New Zealand boasts a half billion dollar aquaculture sector; backed by a strong partnership between industry, science, and regulators.
Cawthron Research Scientist Dr Lincoln Mackenzie recognised in the early 1980's that algal blooms and their associated biotoxins were an issue around the world and specialised in marine harmful algal blooms in the New Zealand environment. He was heavily involved in the scientific response to the 1993 bloom and said, "There was a lot of pressure at the time. People's livelihoods were on the line and the media attention was huge - there was something people found very fascinating about this unknown thing from the ocean affecting their food supply."
Motu: Migrants, productivity, and the construction sector
March 2018: With plans for building 100,000 new homes over the next ten years, construction is a sector at the heart of questions about New Zealand's productivity.
New research from Motu Economic and Public Policy Research finds that the construction sector is very dynamic, with lots of staff changing firms and many firms entering and exiting the industry.
"Among those employed in the construction sector, fewer than 40 percent of people held the same job four years before a specific date and only around 40 percent held the same job four years after," said Adam Jaffe, Senior Research Associate at Motu.
CSST partnership to bring AIS data to the Pacific
March 2018: Following hard on the heels of the news that award-winning NASA scientist Dr Delwyn Moller has been appointed as CSST's Director of Research, the Centre for Space Science Technology has announced a partnership with Spire Global Inc., a leading space-to-cloud data analytics company, to help both organisations further extend their impact in the South Pacific region.
CSST is planning to use Spire's Automatic Identification System (AIS) data, collected from its ever increasing constellation of satellites, to improve maritime situational awareness throughout the South Pacific Ocean and beyond.
See also Award-winning NASA scientist appointed as Director of Research
March 2018: BRANZ Principal Structural Engineer Graeme Beattie recently published an article in Build magazine on "Learnings from Canterbury". He said that recent major earthquakes have provided much information on how our buildings perform in seismic events and helped reshape some details of how buildings are constructed. Although timber-framed housing performed as expected, with no collapses due to shaking, it was a different story in flat areas affected by ground liquefaction, with some houses becoming so distorted it made them impossible to repair. Graeme outlines the recommendations and changes for building requirements.
Young NZ researchers making an impact on the world stage
March 2018: Two young New Zealand researchers have recently made an impact on the world stage. The Selection Committee of the IULTCS Research Commission (IUR) has announced that Yi (Ethan) Zhang from LASRA (Leather and Shoe Research Association) in Palmerston North is to receive a Euro 1500 IUR Research Grant, while Jacqueline Paul, a member of the BRANZ-led Building Better Homes, Towns & Cities Shaping Places: Future Neighbourhoods Māori Research team, was selected as a delegate for New Zealand at the UN 2018 Winter Youth Assembly in New York in February.
Ethan's award-winning research topic is an area of great practical interest for the leather industry: "What makes leather stronger? A mechanistic study on the effect of natural/artificial cross-links on tensile strength using small-angle neutron scattering (SANS)". From this research project, mechanisms which directly contribute to the production of strong leather will be established. Also, as important as the strength of leather, the project will help the leather industry understand the role of mineral tannages on physical properties and so help to find environment-friendly alternatives with equivalent effects.
Malaghan Institute of Medical Research: securing medical discovery in New Zealand
March 2018: A major challenge for New Zealand-made biomedical discoveries is making the pivotal leap from laboratory to the market, where they become available to the benefit of the wider community.
By opening up a new discovery area in chemical-immunology the Malaghan Institute and the Ferrier Institute are using their combined skills to build innovative new molecules for use in therapy. With the Malaghan's HRC IRO-funded research into the workings of the human immune system, medical scientists at Malaghan are able to create a portfolio of promising therapies for a range of different diseases.
LASRA's pioneering work on collagen provides better understanding of leather
March 2018: LASRA leather researchers have developed a novel method to quantify 'collagen crosslinks' using mass spectrometry and have established a super-sensitive method for amino acid analysis. They have found that collagen crosslinks have a strong correlation to skin and leather strength and that amino acids are excellent indicators for the monitoring and optimisation of established leather processing protocols.
Lincoln Agritech in Antarctica
March 2018: "Doing field work in Antarctica required a lot of training, endurance and tolerance, as well as the ability to operate calmly when things go wrong," says Lincoln Agritech scientist, Dr Adrian Tan.
Lincoln Agritech's Sensing Technologies team has been assisting the University of Canterbury with a subcontract delivering to the Deep South National Science Challenge. The project aims to enhance our understanding of weather systems and processes underlying climate change using 4D drones to monitor cloud and snow formation.
HERA: Kaikoura earthquake challenges met by steel construction
March 2018: The magnitude 7.8 Kaikoura earthquake struck the North-Eastern region of the South Island on 14 November 2016. It was the largest earthquake in New Zealand since 1855, involving the rupture of over six faults with a rupture zone extending 200km – the closest point to Wellington was only 60km away.
The ground shaking resulted in between 80,000 and 100,000 landslides which blocked the coastal road and rail route to Kaikoura. There were also two fatalities attributed to this event.
Post-Kaikoura earthquake, little was mentioned about systemic failures in steel construction. HERA's General Manager Structural Systems Dr Stephen Hicks said that while this gave them confidence that most structures performed well, they wanted to make sure, so took the opportunity to commission research to pinpoint any weaknesses in New Zealand's steel constructions.
The recently published research confirmed there were no serious problems; however, several recommendations in the report will further improve steel construction performance in severe earthquake events.
Cawthron research to optimise king salmon production
March 2018: King salmon is a premium quality salmon with superior levels of healthy Omega-3s. It's no surprise it's in demand. Our King salmon industry exports to over 30 countries, employs hundreds of Kiwis, and in 2016 earned nearly $130 million in revenue. Working closely with the industry, scientists at Nelson's Cawthron Institute have set out to increase our understanding of king salmon biology to optimise production. With three sizable research projects looking at various elements of king salmon production, as well as extensive infrastructure investment in a purpose-built multi-million-dollar salmon research facility.
Award-winning NASA scientist appointed as Director of Research
January 2018: Steve Cotter, CSST CEO, has announced the appointment of Delwyn Moller, PhD, as CSST's Director of Research. Dr Moller was born and raised in the Waikato and studied at the University of Auckland before undertaking her PhD at the University of Massachusetts. She went on to design and implement technology for NASA space missions.
Throughout her career, Dr Moller has developed innovative state-of-the-art remote sensing systems for measuring critical aspects of the Earth's surface to support science, research and applied sciences with applications ranging from mapping ocean currents, ice-surface topography, surface water hydrology, snow depth mapping and soil moisture retrieval.
She will be moving to Central Otago from Los Angeles, CA with her husband and two children.
Unfinished Business: NY honouree Garth Carnaby aims to save the wool industry
January 2018: IRANZ would like to congratulate Dr Garth Carnaby on his Companion of the New Zealand Order of Merit award in the New Year's Honours List. A former President of the Royal Society of New Zealand and Chairman of the Marsden Fund, Dr Carnaby was Managing Director of the Wool Research Organisation of New Zealand from 1992 which became Canesis Network Limited and then merged into AgResearch in 2006. Dr Carnaby is now based at Lincoln University as its "entrepreneur in residence" as he attempts to find new industrial uses for wool. See NY honouree Garth Carnaby aims to save the wool industry | Stuff.co.nz.

Read our latest newsletter - Connections 19
December 2017
Building Better Homes, Towns & Cities
December 2017: The BBHTC National Science Challenge is a collaboration hosted by BRANZ and involving researchers from more than 20 research organisations and companies. It brings together a team that includes expertise in design, architecture, construction, planning, geography, behavioural sciences, economics and technology. Research is structured around six themes or strategic research areas (SRAs). One of these SRAs is Transforming the Building Industry - a research collaboration between the University of Auckland, Auckland University of Technology, Victoria University of Wellington and BRANZ. Working with industry, it aims to transform a conservative, constrained and fragmented building industry into one that is productive, innovative and fit for purpose to address 21st century challenges and opportunities.
Mussel shells cleaning up mine sites capture international interest
December 2017: CRL Energy and O'Kane Consultants researchers are gaining an international reputation for innovation in mine site environmental management, with collaboration or uptake of their processes now in the UK, Canada, and the USA. Waste mussel shell-based biogeochemical reactors are of particular interest, "We have been optimising and studying waste mussel shell bioreactors over the last few years in collaboration with the microbial genetics laboratory at the University of Windsor in Canada. These systems have been installed at full scale at two mine sites in New Zealand with a third system under construction and two more planned," says CRL Energy's South Island Group Manager, Dr James Pope.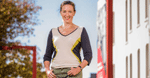 New videos explain emissions trading
December 2017: New Zealand's 2017 election renewed debate about how emissions trading can support New Zealand's transition to a successful low-emission economy. To help explain how the New Zealand Emissions Trading Scheme (NZ ETS) works, Motu Economic and Public Policy Research is releasing seven short videos answering questions asked by students relating to climate change and the NZ ETS.
Precision Farming Technology for Aquaculture project
December 2017: Scientists are set to research the application of transformational tech for the aquaculture industry, following funding approval for a two-year Precision Farming Technology for Aquaculture project. "The aquaculture industry aims to reach $1 billion in sales by 2025. Technology that promotes sustainability, efficiency, and the ability to farm further offshore will play a significant role in achieving this target," says project leader Dr Cornelisen, Cawthron Institute Coastal and Freshwater Group Manager.
First grads awarded MRINZ MD degree
December 2017: Providing a base for specialist training in medical research is a key priority of the MRINZ. In 2012, the New Zealand Qualifications Authority registered the MRINZ as a private training establishment, and in 2013 the Institute was accredited to award the Medical Doctorate (MD) research degree. On 2 November 2017, the MRINZ had its inaugural MD graduation ceremony, in which three graduands were awarded an MD Degree.
IRANZ welcomes Centre for Space Science Technology
December 2017: IRANZ is pleased to welcome the Centre for Space Science Technology (CSST) as a member. CSST is the first of the new Regional Research Institutes to get off the ground. Based in Alexandra, the Centre for Space Science Technology (CSST) was established in June this year. They plan to build an agile company that can handle the entire Earth observation data life-cycle, from system design, data capture, data management, dissemination, through to training and support. CSST is owned by the Space Science Technology Trust and governed by an independent Board of Directors.
Monitoring NZ's road bridges and ports
December 2017: Since 2014, Opus Research has been developing a remote infrastructure monitoring system for the purpose of monitoring the structural integrity of assets anywhere. Initially, we were interested in aging, reinforced-concrete bridges that were past their design lifespans and were carrying traffic volumes and loads far in excess of what they were originally designed for. Monitoring would provide actual data on how a bridge responded to dynamic loading from maximum-weight trucks that could be fed into Finite Element Models which the engineers use in decision-making about bridge structural performance.
December 2017: IRANZ welcomes the Hon Dr Megan Woods as the new Minister for Research, Science and Innovation. In August, Dr Woods met with IRANZ members at a meeting held at Lincoln Agritech Ltd, where she foreshadowed R&D Tax Credits. A plan which she saw as likely to engender cultural shifts towards R&D in businesses and that would get a good uptake with SMEs.
December 2017: IRANZ welcomes Dr Troy Coyle as the new CEO of New Zealand's Heavy Engineering Research Association(HERA), and says farewell to Dr Wolfgang Scholz who is retiring.
Best practice for moving freight around NZ
December 2017: Two related OECD-ITF (International Transport Forum) Working Groups are currently keeping Dr John de Pont of TERNZ busy. John is a corresponding member of the Working Group on Intelligent Transport System (ITS) Applications for Heavy Goods Vehicles. This working group, which was initiated in February 2016, is reviewing the potential role of larger and heavier vehicles for coping with the projected growth in freight demand and how the impacts of these vehicles can be managed through ITSs. John says their focus is on tools for monitoring, ensuring compliance, improving safety and minimising the impact on the infrastructure.
IRO scientists recognised at RSNZ awards
October 2017: Two scientists from Independent Research Organisations (IROs), Professor Charles Eason from the Cawthron Institute and Professor Ian Woodhead from Lincoln Agritech, were medal recipients at this year's New Zealand Research Honours, hosted by the Royal Society Te Aparangi and held at the Viaduct Events Centre in Auckland in October.
IROs garner Endeavour funding for leading research
October 2017: A number of Independent Research Organisations (IROs), offering research from the impact of household products on New Zealand's aquatic ecosystems to developing nitrogen-fixing trees and grasses for our forestry and pastoral industries, have come out as winners in the recent Ministry of Business, Innovation and Employment (MBIE) 2017 Endeavour Round, with their proposals seen as world-leading science.
Two of Cawthron Institute's research programmes were awarded funding of more than $20 million over five years. Two Lincoln Agritech research programmes will receive $8.2 million, and The New Zealand Winegrowers Research Centre based in Marlborough, has been awarded $9.3 million.

Read our latest newsletter - Connections 18
August 2017
August 2017: New Zealand pounamu or greenstone is a rare and precious resource that is highly valued for its strength and beauty. Pounamu has been the basis of extractive and manufacturing industries and trade for over 700 years and now creates export value through the tourism sector. The sector however suffers from theft, fake pounamu, and poor utilisation rates.
August 2017: Our knowledge of leather tanning is currently flawed according to LASRA scientist Dr Sujay Prabakar. Dr Prabaker has been researching the tanning process in leather. In a first-of-its-kind in-situ experiment, Dr Prabakar used the Australian Synchrotron to measure the effect of tanning on the structure of leather in real time to improve our understanding of how chrome and other tanning agents interact with the leather's collagen network during processing.
New Zealand's marine biosecurity
August 2017: A new technology with the ability to revolutionise the detection of invasive marine pests in New Zealand waters is now being trialled at 14 laboratories around the world.
The global experiment follows an international workshop attended by 30 experts from 16 research organisations, keen to work out how to apply the technology which will speed up identifying invasive marine species.
Research to reduce rural nitrate discharge
August 2017: Lincoln Agritech and AquaLinc Research are currently working with ESR on a three year science project in the Hauraki Plains. The project, as part of the larger "Enhanced Mitigation of Nitrate in Groundwater" programme, is investigating using a woodchip denitrifying bioreactor to reduce nitrate loads from pastoral lands.
Queen's Birthday honours and an MPI Award for Cawthron's Dr Lesley Rhodes
August 2017: It's been a year of accolades for Cawthron Senior Scientist Dr Lesley Rhodes. Dr Rhodes received a Companion of the New Zealand Order of Merit (CNZM) for services to science and marine farming in the Queen's Birthday honours in June, followed by the inaugural Ministry for Primary Industries (MPI) Award for Significant Contribution to Food Safety in July.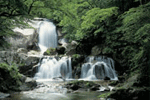 New Water Allocation Management Framework
August 2017: New Zealand has abundant freshwater, on an average annual basis. However, water demand has grown, in many areas, to the point where shortages occur because the spatial and temporal patterns of supply do not match demand patterns.
Aqualinc Research is developing a new framework for sustainable water allocation management that combines statutory planning with market-based mechanisms. The core paradigm shift is moving from effects-based management of an unlimited resource to value-based management of a capacity constrained resource.
Pharmacy Research Network set to roll out
July 2017: Following the successful recruitment of patients through a pharmacy network for a Medical Research Institute of New Zealand (MRINZ) cold-sore study, the institute is now set to formally launch its Pharmacy Research Network (PRN) towards the end of the year.
Recognising the need for cost effective, but robust randomised controlled trials in the New Zealand biotech sector, MRINZ has spent the last two years evolving its novel methodology within a 950-person study of cold sores in collaboration with the Bay of Plenty's Honeylab.
Impacts and implications of climate change
July 2017: This year's bill for climate-related disasters in New Zealand has already climbed to $174.7 million, according to the insurance industry. The Whakatane District Council is currently applying to purchase 34 properties in Matata, because it says they are at risk of debris flows in heavy downpours. When it comes to communities exposed to climate-related risk where does responsibility lie?
Rebuilding better neighbourhoods
July 2017: As part of the National Science Challenge spearheaded by BRANZ, Building Better Homes, Towns and Cities, several IRANZ members have recently published research to help make our living environments a better place.
In the wake of the devastating Christchurch earthquakes, Opus Research has been investigating how to rebuild great neighbourhoods. Meanwhile, Motu Economic and Public Policy Research have worked out how to place a value on sunshine.
Production, protection and adding value
July 2017: "Production, protection and adding value" was the theme for April's Speaker's Science Forum. Presenters included Lincoln Agritech's Group Manager of Precision Agriculture, Dr Armin Werner, and Lincoln University Bio-Protection Research Centre's Director, Prof Travis Glare.
Verified blind bolt meets industry need
July 2017: The media has been rife with stories of non-compliant steel, where it has either performed poorly or been utilised despite its inability to meet New Zealand standards.
Not surprisingly, this has become a key concern for many local structural engineers who are sourcing structural components from overseas. There is not only the safety issue in regards to the component's performance, but also the negative association for a business if it's found to be anything but right.
Queen's Birthday honours for Cawthron's Dr Lesley Rhodes
June 2017: Cawthron's Dr Lesley Rhodes received a Companion of the New Zealand Order of Merit (CNZM) for services to science and marine farming in the weekend's Queen's Birthday honours.
On receiving the honour, Dr Lesley Rhodes CNZM said, "This was completely unexpected and is definitely a tribute to the Cawthron team. The research I'm involved in brings together scientists with expertise in many different fields so any successes for our 'Seafood Safety' programme are a joint effort."

Read our latest newsletter - Connections 17
April 2017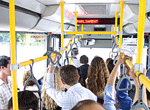 Public transport and smarter mobility in our growing cities
March 2017: If we want our cities to be the best we need to make some bold choices and genuinely take into account how people want to work, live, and play - not just today, but into the future. Auckland is currently ranked as the eighth best city in the world in terms of liveability, but it would be ranked third if it were not for our overburdened transport and housing infrastructure. Even though public transport has been widely established as a more efficient solution to congestion, we keep adding grey space, with a focus on roads and car parks. Is this really what we want for our cities?
Active transport in growing cities
March 2017: Serious effort is needed if we are to reverse the steady decline in walking and cycling for transport in New Zealand. For example, over the past 30 years, active travel to school has decreased significantly. According to the New Zealand Household travel survey, in the 1980s typically one fifth (20%) of secondary school students cycled to school, whereas today typical numbers are less than three percent.
Groundwater - a mysterious resource
March 2017: In an 1861 US court case considering the rights to groundwater use (Frazier vs Brown), the judge ruled that "the existence, origin, movement and course of such waters, and the causes which govern and direct their movements, are so secret, occult and concealed, that an attempt to administer any set of legal rules in respect to them would be involved in hopeless uncertainty, and would be, therefore, practically impossible". However, in the years since, we have developed ways of understanding this mysterious resource, such that, though uncertainties remain, we can predict cause and effect with much greater confidence.
March 2017: Cawthron Aquaculture Park at Tasman Bay's Boulder Bank in Nelson was the host for last month's IRANZ members meeting. The fabulous facility is a world-class research and technology centre for the New Zealand aquaculture sector and its stakeholders, with the site purpose-built for aquaculture research, education, and commercial development.
Productivity in NZ's urban areas
March 2017: Are firms in large cities more productive? And if they are, what is the productivity premium of our largest city, Auckland, and how does it compare to our other urban centres? These questions were the focus of a recently released working paper from Motu Economic and Public Policy Research, Urban Productivity Estimation with Heterogeneous Prices and Labour.
March 2017: Exposure to indoor air pollution can have significant negative short-term and long-term health effects. Children are more sensitive to the negative health effects of air pollution. They breathe more rapidly than adults and do not have fully developed respiratory systems. Around one-quarter will suffer from asthma, in addition, there is also growing evidence that air pollution is associated with slower cognitive development and behavioural problems in children. For these reasons, air pollution in classrooms is of great concern.
Geothermal projects full steam ahead
March 2017: Developing a geothermal spa and bathing facility in Rotorua and aiding Top Energy at Ngawha Springs to make better use of their brine discharge are two exciting geothermal projects that Heavy Engineering Research Association (HERA) engineers and various HERA member organisations are currently involved in.
Construction on the spa project is expected to begin later this year and the HERA team have been busy assessing the geothermal heat resources and preparing models of heating network arrangements and heat resource application potentials.
From medicine to marine science and back again
March 2017: A chance meeting many years ago with a New Zealand marine biologist working in Nova Scotia saw a change in career plans for Cawthron's newly appointed Aquaculture Group Manager, Dr Serean Adams. The talented scientist at one time planned to become a doctor of medicine, but was lured by the call of, well, shellfish.
March 2017: The Centre for Space Science Technology (CSST) will soon be braving the final frontier with a newly signed contract with MBIE, following the funding announcement for the $14.7 million project in November last year. CSST plans to establish an international satellite data exchange to provide space-based measurements and satellite imagery to meet the needs of New Zealand's regional industries. They also plan to manage partnerships to design, build, launch and operate CubeSats (small low cost satellites) that will provide imagery.
Improving survival for the critically ill
February 2017: Every day, millions of patients around the world are given intravenous saline, it was of concern then when some data suggested that saline solutions, compared to a more expensive Plasma Lyte alternative, may increase the risk of patients developing kidney failure. However, new research in response to the data has shown that this is not the case.

Read our latest Newsletter - Connections 16
November 2016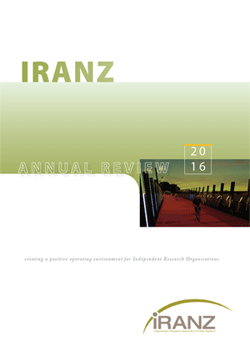 IRANZ 2016 Annual Review now available
November 2016: IRANZ Chair Dr John Bright from Aqualinc launched IRANZ's Annual Review on at a reception in Wellington on 24 November. IRANZ's eleven IROs employ over 500 staff and have combined sales of $80 million, which includes $30 million of Government research investment, $30 million of stakeholder investment, and $20 million work for clients.
The Annual Review highlights how IRANZ Independent Research Organisations (IROs) are a vital and unique part of New Zealand's science ecosystem, they are all different and they are a great way of enabling New Zealand to increase high-impact research by business, economic sectors and the community. IROs consistently provide quality science outputs that provide high-impact results for their stakeholders and New Zealand, several examples are featured in the Annual Review. The Annual Review also gives key information on each of the IRANZ IROs.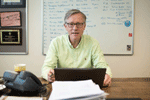 Prof Beasley awarded Hercus Medal for health research
November 2016: Professor Richard Beasley, Director of the Medical Research Institute of New Zealand, has been awarded the Sir Charles Hercus Medal by the Royal Society of New Zealand for his wide ranging contributions to advancing respiratory medicine and health science research in New Zealand, which have had a major impact on clinical practice and public health.
November 2016: The New Zealand ORCID consortium was launched on 13 October at the Royal Society in Wellington. Dr Laurel Haak, Executive Director of ORCID, based in the United States, explained to a science community audience how ORCID (Open Researcher and Contributor ID) provides a unique identification for scientists, which can be automatically updated as research is published. The New Zealand ORCID Consortium will be hosted by the Royal Society of New Zealand. IRANZ are one of the sponsoring organisations and ten out of 34 foundation members are Independent Research Organisations.
New Regional Research Institutes announced
November 2016: Two new Regional Research Institutes have been announced, the New Zealand Research Institute of Viticulture and Oenology (NZRIVO) and the Centre for Space Science Technology (CSST). IRANZ looks forward to welcoming them as members when they are up and running. "The Independent Research Organisation model has been adopted as a basis for the RRIs, which will be a great way of engaging businesses and local communities in strategic research," says IRANZ Chair Dr John Bright.
November 2016: Several research milestones have been reported by the Cawthron Institute in the last six months, ranging from the surprising results of a marine survey of Hector's dolphins through to a scampi farming breakthrough which has seen the tasty deep sea animals successfully raised in captivity.
Printing our way to Olympic glory
November 2016: TiDA's spin-off company Rapid Advanced Manufacturing (RAM) printed the necessary titanium parts to help some of New Zealand's athletes achieve Olympic glory at Rio this year. Two of New Zealand's 2016 Olympic teams were supported in their pursuit of the ultimate performance with new light-weight titanium parts.
A Trans-Tasman success story for bridge design
November 2016: The heavy engineering industry's decision to harmonize bridge design with Australia has been a five-year journey that has recently seen the announcement of the first joint New Zealand and Australian design standard for steel and composite bridges DR AS/NZS 5100.6 now available for public comment.
Lincoln Agritech to lead research into better grape yield forecasting
November 2016: Six-million dollars has been secured to fund the research and development of a new tool to assist New Zealand's wine industry with better grape yield forecasting. Science and Innovation Minister Steven Joyce recently announced that the initiative will be funded by the Ministry of Business, Innovation and Employment (MBIE) 2016 Endeavour Fund. The five-year programme, which is co-funded by New Zealand Winegrowers, will be led by Lincoln Agritech in partnership with Lincoln University, Plant and Food Research, University of Canterbury and CSIRO (Australia).
Opus Research - Paving the way for Wellington's smart motorway
November 2016: Surfacing of Wellington's new smart motorway was recently completed using a novel long-life asphalt developed at Opus Research in partnership with Fulton Hogan for the New Zealand Transport Agency. This is the first time the epoxy modified open-graded porous asphalt (OGPA) has been used in Wellington and will provide a quieter ride into and out of the city.
November 2016: IRANZ Executive Officer Rob Whitney was part of a World Energy Council (WEC) team that developed three 2060 energy scenarios. Their report was launched in October at the World Energy Congress in Istanbul. The report 'World Energy Scenarios 2016: The Grand Transition' presents three exploratory scenarios – Modern Jazz, Unfinished Symphony, and Hard Rock. In the report WEC warns us that the future will be different. Disruptive trends are emerging that will create a fundamentally new world for the energy industry, characterised by lower population growth, radical new technologies, greater environmental challenges, and a shift in economic and geopolitical power.
The future of New Zealand's mobility
July 2016: Earlier this year, the New Zealand Government invited submissions as part of an 'Inquiry into the Future of New Zealand's Mobility'. The inquiry is investigating how changing transport technology and social/economic trends could enhance productivity, reduce transport and related costs, optimise infrastructure, increase accessibility and social connectedness, save lives, reduce injuries, and reduce transport's environmental footprint. Opus works actively in these areas of research, and so were invited to present their submission to a Parlimentary Select Committee in mid-May. The presentation was delivered by Senior Sustainable Transport Consultant Lorelei Schmitt with support from Principal Sustainable Transportation Consultant Louise Baker and Urban Scientist Vivienne Ivory.

Read our latest Newsletter - Connections 15
July 2016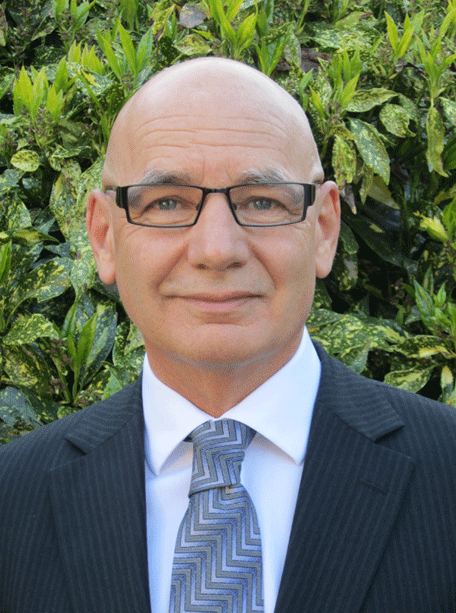 A word from the IRANZ Chair - Dr John Bright
July 2016: IRANZ applauds Government's ongoing commitment to increase, year-on-year, its research and development investment to drive growth in business investment in R&D and to create a thriving independent research sector. The funding increases announced in Budget 2016 will raise investment in science and innovation by 15% by 2019/20.
We are very pleased to see new funding of $113.8 million over four years to grow the "Endeavour Fund" because of the increased opportunity it provides for independent research organisations to compete for funding to pursue new research ideas and collaborations. Without this investment the amount of competitive funding would have continued to trend downwards.
Synthetic gases, carbon costs and NZ's core industries
July 2016: CRL Energy has renewed its contract with the Ministry for the Environment to provide synthetic greenhouse gas accounting. For the past 12 years, CRL research scientist Wayne Hennessy has been providing this service to MfE as part of the New Zealand Greenhouse Gas Inventory, which is published every year. The programme requires detailed information gathering, gap filling for equipment retirement models and a close relationship with a range of industries in order to develop the quality dataset required by the UN Framework Convention on Climate Change. Synthetic gases are used mainly in the refrigeration and electricity industries, Wayne says that some emissions are increasing at a concerning rate.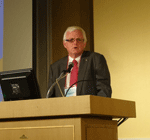 The Stone Age didn't end because we ran out of stones
July 2016: IRANZ Executive Officer Dr Rob Whitney was an invited speaker at the Asia Pacific Energy Research Centre (APERC) and The Institute of Energy Economics (IIEEJ) 50th Anniversary Conference held recently in Tokyo.
Climate reform through R&D and industry leadership
July 2016: Mounting international pressure has forced many countries to look again at their commitment to curbing climate change, and New Zealand is no exception. Recent statements made at industry associations' organised "Yes we can symposium" by the Minister of Energy and Resources and Associate Minister for Climate Change Hon. Simon Bridges confirm the government is taking the Paris Agreement seriously and wants to meet targets.
Charting a course for New Zealand's low-emission future
July 2016: When Captain Cook set out to observe the Transit of Venus in the South Pacific, it was a part of Earth so poorly explored by westerners that European mapmakers couldn't agree if he would find a giant continent there or not. Cook steered across miles of open ocean, fighting storms and scurvy to reach Tahiti. These days there's similar trepidation awaiting those who try to map the future landscape of climate change solutions.
Freshwater fisheries research has 'global implications' for water use
July 2016: Science has now provided evidence for what many anglers have suspected for years: taking water from rivers is risky for some fish, and we may have been short-changing them and their food sources in the past.
Prof Eason elected Companion of RSNZ
July 2016: Cawthron's Chief Executive, Professor Charles Eason, has been elected a Companion of the Royal Society of New Zealand (CRSNZ) for his far-reaching work in the areas of conservation and aquaculture. Companions are elected based on outstanding leadership or sustained contributions to promoting and advancing science, technology, or the humanities in New Zealand. His appointment was honoured at a ceremony at the RSNZ in Wellington on 27 June.
July 2016: IRANZ would like to congratulate Dr Mike Fry on his appointment as CEO of TiDA (Titanium Industry Development ltd).
Mike is a Chartered Engineer with over 25 years of experience conducting and leading research and development, much of it in the European automotive industry. After gaining a PhD in Mechanical Engineering from University College London (UCL) - sponsored by Jaguar cars - and a post-doctoral engine R&D position at Lotus, Mike joined Cosworth in 1995 to lead road-engine research and became Chief R&D Engineer with Cosworth Technology under Audi ownership. . .
BRANZ hosts last National Science Challenge
June 2016: The final National Science Challenge, Building Better Homes, Towns and Cities: Ko ngā wā kāinga hei whakamāhorahora (BBHTC) has begun. The Challenge was launched by Science and Innovation Minister Hon. Steven Joyce on 5 May.

Read our latest Newsletter - Connections 14
February 2016
February 2016: Unwanted agricultural spray drift can cause havoc with the natural ecosystem and nearby crops, causing hundreds of thousands of dollars worth of damage. New research by Lincoln Agritech's Chemical Applications, Research and Training (CART) group has been measuring and mapping pesticide spray drift movements and is working hard with other New Zealand researchers, manufacturers and industry to put technologies and procedures in place to mitigate these types of incidents.
February 2016: Catchments, where water has been fully allocated, or, worse, the capacity of the catchment has been exceeded, has recently been the focus of much media attention. New research by Aqualinc shows that irrigating with a focus on optimising a farm's operating surplus, not maximising production, could be the key to freeing up water for new uses in fully allocated catchments.
February 2016: Healthier urban transport is the focus of a four year research programme, funded by MBIE, led by Mackie Research and Consulting and TERNZ (Transport Engineering Research NZ) in partnership with other researchers. Building on the successful Self Explaining Roads and current Future Streets projects, "Healthy Future Mobility Solutions" will explore how mobility systems in New Zealand can be future proofed to support health, and enhance social and economic wellbeing in cities and towns.
February 2016: Nuenz Limited, makers of silicon nitride nanofibres and sub-micron particles, are set to take their products to the world.
Silicon nitride is classed as a technical ceramic, and, after extensive research, Nuenz scientists have shown the fibres and particles they are producing have performance characteristics beyond most other materials – making them the ideal additive or composite ingredient for a range of materials from medical equipment to vehicle and aerospace technology.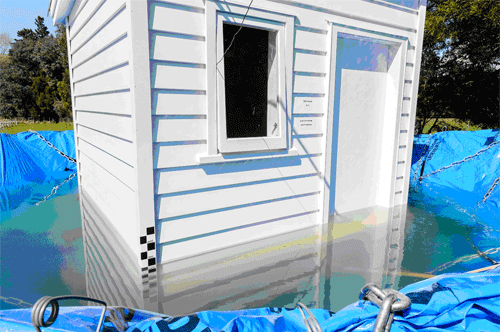 Reducing flood damage to NZ homes
February 2016: The Canterbury Earthquakes aside, the highest number of insurance claims for New Zealand homes is because of water and flood damage. With recent extreme weather patterns, such as those causing flooding in Christchurch 's Flockton basin, many communities want to know how to repair their homes and whether the use of different materials would have had a better outcome.
BRANZ: Managing moisture in the home
December 2015: Internal moisture is the most recognised indoor pollutant in homes today. We produce it constantly and it can be a challenge to manage effectively.
BRANZ Building Physicist Steve McNeil talks about the BRANZ Weathertightness, Air Quality and Ventilation Engineering (WAVE) ventilation research building and managing internal moisture:
Managing internal moisture - YouTube
See also: Build Magazine 151: Get the drop on moisture
Cawthron: More muscle for NZ mussels
December 2015: New Zealand's iconic Greenshell mussel is already the heavyweight of our aquaculture exports, now a new science and industry collaboration is set to give it even more muscle.
Cawthron Institute and Sanford Limited have joined forces to identify and validate the health benefits of Greenshell mussels, with an eye on the Chinese market. A particular research focus will be on the mussel's potential anti-inflammatory qualities for improved joint and bone health and increased mobility.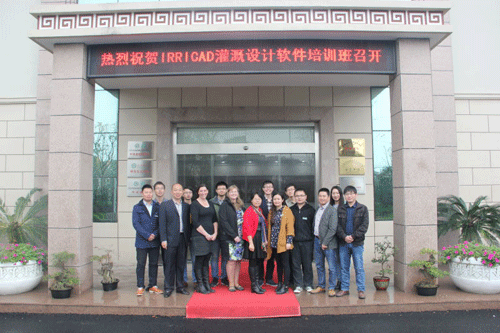 IRRICAD launches training workshops in China
December 2015: Lincoln Agritech's Sophie Rebbeck (Business Development Manager) and Jo Vivier (Training and Support) have recently returned from Beijing and Shanghai where they taught two three-day IRRICAD training workshops.
IRRICAD, a global leader in irrigation design software established by Lincoln Agritech in 1988, now has more than 1500 users and software packages sold in over 75 countries. Twenty-seven years on and several versions later, the program is now available in eight languages - the latest edition being in Chinese.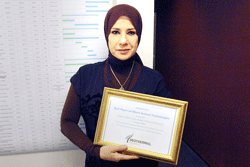 HERA: AGGAT Paper Wins Best Paper Award at NZGW 2015
December 2015: At the recent NZ Geothermal Workshop held in Taupo, Dr. Haiam Abbas, AGGAT Research Engineer won an award for best paper in Above Ground Technologies. The prize was awarded as this piece of work enhanced fundamental understanding of science and engineering principles in the context of existing above-ground technology. HERA Director Dr Wolfgang Scholz says that HERA (Heavy Engineering Research Association) is fortunate to have such a talented individual in its team.
December 2015: Opus recognises that the cities around the world that are getting 'smart' right are doing so not because they have invested in a wide range of technology to run and monitor all aspects of day-to-day life, but because they have invested in the right technology, people and businesses to improve life for the people who call their city home.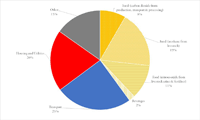 Motu: Kiwi household emissions report
November 2015: Kiwis can start making a serious dent into their greenhouse gas emissions by cutting down on red meat or dairy, using more efficient vehicles, or flying less, according to a new study from Motu Economic and Public Policy Research. The research also reveals that households are emitting almost 5 per cent less greenhouse gas than they used to, but that the rise in New Zealand's population means the total amount of greenhouse gases entering the atmosphere from Kiwi households' overall consumption is actually increasing.
Prof Ralph Sims, Director, Centre for Energy Research at Massey University, says the report "is an excellent and innovative analysis that confirms why New Zealanders have one of the highest annual greenhouse gas emissions per person in the world. It also identifies where an individual can reduce their carbon footprint in the short term, but without reducing their lifestyle."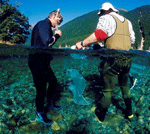 Cawthron Foundation launched to address environmental challenges
November 2015: Cawthron Institute has launched a charitable foundation to help solve New Zealand's leading environmental challenges.
"Combining the expertise of top scientists at Cawthron with philanthropic support ensures essential research on land and in fresh water and marine environments is maintained as support from other sources waxes and wanes according to political priorities. The health and wealth of our natural environment, communities, business and region ultimately depends on it," says Dr Morgan Williams, Chair of the foundation's independent trust board.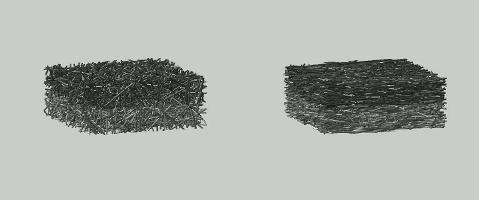 LASRA presents findings at the 2015 IULTCS Congress in Brazil
November 2015: Two LASRA scientists will be presenting details of MBIE-funded research at this year's International Union of Leather Technologists and Scientists congress in southern Brazil. The fundamental leather research detailed in the six New Zealand papers to be presented includes a presentation on how leather fibres deform and interact during wear resulting in different strengths depending on the properties of the individual collagen fibres.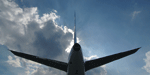 The science behind the 'Brain Drain'
November 2015: Jamie Morton from the NZ Herald reports on the 2015 Marsden Funding grants, including a look at research into the brain drain, led by Motu Research's Dr Isabelle Sin (see item 10 on the list). Dr Sin will be examining how much economic considerations, such as student debt, influence people's choices to move countries.
Also see news about the 2015 Marsden Fund grants on the Royal Society of New Zealand website: Set for success: researchers receive $54 million from Marsden Fund.
Cawthron hosts HRH Prince Charles
November 2015: On Saturday, 7 November His Royal Highness Prince Charles visited Nelson's Cawthron Institute, where he was introduced to "Camilla" - the world's first scampi grown in captivity. The institute showcased how their science is helping produce sustainable seafood to feed the world.
October 2015: A team involving CRL Energy scientists is continuing with passive treatment trials, terrestrial vegetation assessment and freshwater ecological sampling in the Cannel Creek catchment near Greymouth.
Diagnostic prototype developed into commercial product
September 2015: Lincoln Agritech Ltd, working with Dunedin-based agricultural technology company Techion Group, has developed a novel instrumentation platform, aka FECPAKG2, to identify parasitic worm eggs in faecal samples for the veterinary, and potentially human, healthcare industries.

Read our latest Newsletter - Connections 13
November 2015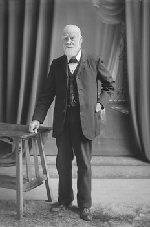 The significant impact of New Zealand's first science organisation
October 2015: An NZIER report released on 8 October by Science and Innovation Minister Steven Joyce, highlights that Nelson-based Cawthron Institute is a major economic contributor to the Nelson region with a national and global reach.
Read more on the Cawthron website.
Motu - Marsden Fund under the microscope
October 2015: New Zealand's leading 'blue skies' research fund, the Marsden Fund, boosts our science, but could be adjusted for greater efficiency, says a new study by researchers at Motu Economic and Public Policy Research.
Opus - Waterproofing our roads
October 2015: Creating an impermeable membrane that will prevent water from entering gravel layers and causing damage to our chip seal roads is the goal of an MBIE-funded research team led by Opus Research.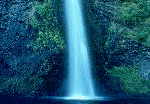 Lincoln Agritech - Lincoln Agritech launches four new MBIE-funded research programmes
October 2015: New research by Lincoln Agritech and collaborators into aquifer management, sensor technologies that determine the fat depth in live animals, a non-invasive sensor to measure dry matter in fruit and vegetables, and producing a new nitrogen fixing mulch film for horticultural applications.
Cawthron Institute - Revolutionising the scampi fishery
October 2015: In a project led by scientists from the Cawthron Institute, a Māori fishing company, scientists and engineers have joined forces to develop more sustainable and commercially-attractive harvesting methods for New Zealand scampi. They also have plans to establish land-based aquaculture systems for scampi production.
CRL Energy - CMER launches new website
October 2015: The Centre for Minerals Environmental Research (CMER) recently launched a website to provide research information and data to minerals sector stakeholders and the New Zealand public interested in the impacts of mining on the environment. The site boasts over 50 peer-reviewed scientific publications by members of the consortium, over 60 conference publications, and around a dozen student theses.
TiDA - Printing bespoke furniture
October 2015: TiDA and Rapid Advance Manufacturing (RAM) have been producing work commissioned from a leading design agency, with support from Creative New Zealand, to additive manufacture award-winning bespoke furniture.
Introducing IRANZ's new Chair: Dr John Bright
October 2015: IRANZ's new Chair is Dr John Bright. John is the Director, Research and Development, of Aqualinc Research Ltd in Christchurch.
Introducing IRANZ's new Executive Officer: Dr Rob Whitney
October 2015: Dr Rob Whitney, IRANZ's new Executive Officer, plans to ramp up the role and provide an active interface between Independent Research Organisations and the government.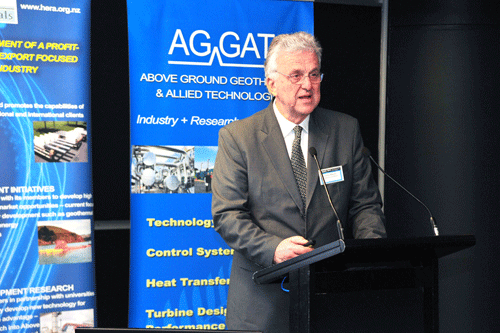 The first Above Ground Geothermal Global Conference
May 2015: HERA (Heavy Engineering Research Association) held the first ever Global Conference on Above Ground Geothermal and Allied Technologies (AGGAT) in April 2015 in Auckland.