Lincoln Agritech research on braided rivers
October 2019: A new five-year research programme is aiming to help regional councils manage their water resources and meet the Government's freshwater quality standards by 2025.
Lincoln Agritech Ltd has been awarded almost $8m in New Zealand Ministry of Business, Innovation and Employment (MBIE) funding for the research programme, which will provide the first accurate information about how much water is lost from braided rivers into groundwater.
"Braided rivers are unusual worldwide, but very important in New Zealand because of their provision of natural habitat, sources of agricultural and drinking water, and their recreational use," said Programme Lead Scott Wilson, Lincoln Agritech Hydrogeologist.
Peter Davidson,left, Marlborough District Council Groundwater Scientist and Scott Wilson, Hydrogeologist, Lincoln Agritech. Photo: Lincoln Agritech.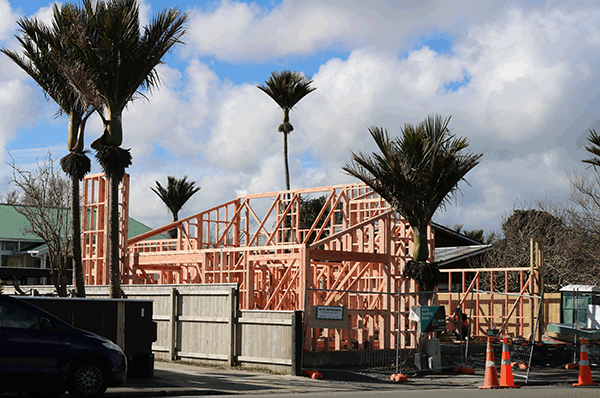 BRANZ postgrad scholarships
October 2019: BRANZ welcomes applications for postgraduate scholarships to begin in 2020.
Their scholarship programme is for postgraduate students undertaking research that inspires the building and construction industry to provide better buildings for New Zealanders.
Allocations are $20k for a Masters, or up to $25k p.a. (for up to three years) for a PhD. Applications should be sent to the email below by 2 December 2019.
For enquires or to submit an application email research@branz.org.nz.
Under constuction. Photo: Louise Thomas.
Welcome to the Independent Research Association of New Zealand
IRANZ is an association of independent research organisations. IRANZ represents the collective interests of members by undertaking activities aimed at creating a positive operating environment for Independent Research Organisations in New Zealand.
IRANZ member organisations make vital contributions to a broad range of scientific fields, and offer an important complement to university-based and Crown Research Institute research. Our smaller sizes and greater flexibility provide an environment that is particularly conducive to innovation and end-user engagement.
IRANZ member organisations:
Are 'independent' (non-government owned);
Carry out high-quality scientific research, development or technology transfer;
Have strong linkages with end-users;
Work in a diverse range of settings and subject specialities;
Derive a significant portion of their work from Government research contracts;
Collaborate with universities, Crown Research Institutes and research departments of industrial organisations; and
Having varying governance and ownership arrangements.
Find out more about IRANZ and our members by checking out our News page.