"Recent discussions about science and mātauranga Māori have highlighted the need for IRANZ members to note our collective support for not only our Māori colleagues but also mātauranga Māori. As a collective, we aim to develop sustainable solutions to the challenges we all face, with an open-minded, inclusive, and bold approach that incorporates values beyond traditional science. In many research facilities, including our members, indigenous and non-indigenous researchers are working in partnership to solve some of these significant challenges. We are committed to upholding the value of mātauranga Māori, and the mana of our Māori colleagues and their marae communities." - Dr John McDermott, IRANZ Chair.

Malaghan: Study finds a high-fibre diet can improve immune response to vaccines
November 2021: A study from the Malaghan Institute of Medical Research has found that a high fibre diet can improve the immune response to the first dose of a vaccine.
Published in Frontiers in Immunology, the finding has implications for how we might tailor our diets to stimulate the best protective effect from novel vaccines.
The study, funded by High Value Nutrition Ko Ngā Kai Whai Painga National Science Challenge, investigated immune responses to the influenza vaccine. Participants were asked to report on their diets, with samples of their gut microbiome tested to understand which types of bacteria were prevalent prior to vaccination. After being given the influenza vaccine, participants' blood was then analysed to assess the resulting antibodies they produced and determine how responsive their immune system was to the vaccine.
Image: Mark Stebnicki, Pexels.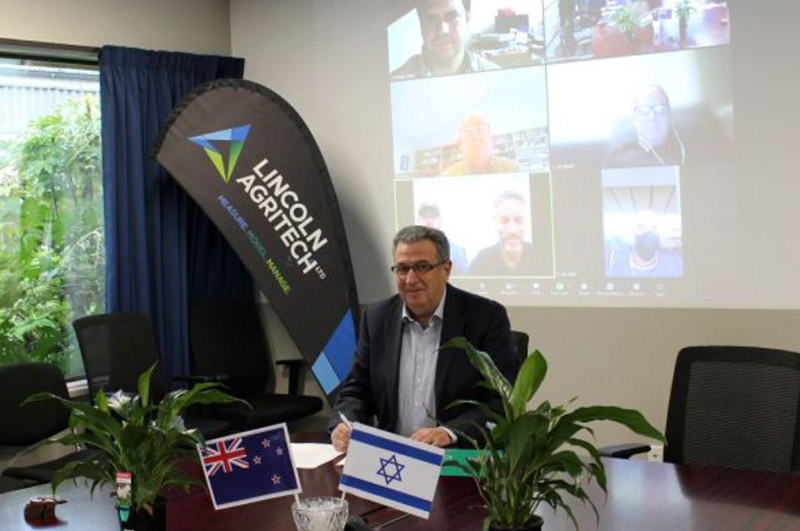 Lincoln Agritech ground-penetrating radar licensed to Israeli company
November 2021: A non-invasive ground-penetrating radar technology, developed by Lincoln Agritech, that can measure soil moisture in real-time while travelling around on a centre pivot, has been licensed to an Israeli company - Autonomous Pivot.
Trials in the US have allowed farmers to use 25% less water without a loss in yield.
The technology was developed from a "Smart Idea" funded by the Ministry of Business, Innovation and Employment, and developed by Ian Woodhead, and Lincoln Agritech electromagnetic team members Adrian Tan and Ian Platt.
CEO Dr Peter Barrowclough says they are very proud that a New Zealand research organisation can make such a difference to the world.
Peter was interviewed on NewsTalk ZB about the deal.
Dr Peter Barrowclough. Image: Lincoln Agritech.
Welcome to the Independent Research Association of New Zealand
IRANZ is an association of independent research organisations. IRANZ represents the collective interests of members by undertaking activities aimed at creating a positive operating environment for Independent Research Organisations in New Zealand.
IRANZ member organisations make vital contributions to a broad range of scientific fields, and offer an important complement to university-based and Crown Research Institute research. Our smaller sizes and greater flexibility provide an environment that is particularly conducive to innovation and end-user engagement.
IRANZ member organisations:
Are 'independent' (non-government owned);
Carry out high-quality scientific research, development or technology transfer;
Have strong linkages with end-users;
Work in a diverse range of settings and subject specialities;
Derive a significant portion of their work from Government research contracts;
Collaborate with universities, Crown Research Institutes and research departments of industrial organisations; and
Having varying governance and ownership arrangements.
Find out more about IRANZ and our members by checking out our News page.