IRANZ welcomes Rangimaria Aperahama to the team as our Kaitohutohu Mātauranga. Working part time, Rangimaria is responsible for providing advice and input on mātauranga Māori matters and will have a coordinating role in our MBIE Equity, Diversity and Inclusivity (EDI) programme - Ngā Ara me, Ngā Mahi Ngātahi. She will be assisting Cawthron's Te Kāhui Āio (Māori Business Development and Research Team) working with whānau, hapū, iwi to develop Best Practice EDI guidelines for IROs.
Rangimaria completed her internship at Motu Research in early 2023, working with Dr Isabelle Sin looking at the predictive factors for intimate partner violence perpetration and the relationship of intimate partner violence perpetration to colonisation and shame. She co-won the 2021 Motu Research Āheitanga Thesis scholarship.
Rangimaria intends to begin a PhD in mid-2023 extending her research into Māori economic approaches. She completed her Honours degree in Economics at Massey University Auckland in 2021. Her honours dissertation looked at distribution in the Māori Economy, comparing current distribution with optimal distribution defined by Māori values and historical reports of Māori economy. Before this, she completed a Bachelor of Arts majoring in Economics and Social Policy.
IRANZ welcomes new member Taiuru & Associates
This month IRANZ welcomes to the fold a new research member Taiuru & Associates Ltd.
Led by Dr Karaitiana Taiuru, Taiuru & Associates Ltd is a boutique kaupapa/mātauranga Māori research and advisory company, with specialist skills in Māori ethics with regards to data, robotics, and AI, and Māori Data Sovereignty (Digital and Genetic) and implementation. They also have expertise with Māori Intellectual Property Rights, cultural safety, and Te Tiriti and governance. They offer smaller niche contract work for small businesses who require brief, but authoritative Māori cultural brand analysis and for Section 27 Cultural Reports for Legal Aid clients. Their primary clients are universities, government, and Crown Research Institutes (CRI), working in areas such as tikanga and mātauranga with biological and health research, cultural analysis, and advice and reports about Māori and digital mātauranga Māori.
| | |
| --- | --- |
| | Chair of IRANZ Dr John McDermott (Motu), on right, confers on Dr Mark Begbie Life Membership of IRANZ. |

Life Membership of IRANZ

At their meeting in March, Independent Research Association of New Zealand (IRANZ) members conferred on Dr Mark Begbie, the former CEO of PlantTech, by acclamation Life Membership of IRANZ, in recognition of his contributions to science and technology in Aotearoa New Zealand, in particular his role in getting Independent Research Organisations accepted as a vital part of Aotearoa's research, science, innovation, and technology ecosystem.

Mark has 30 years of experience in technological research and translation spanning academic and commercial settings. The last 20 of these years has been spent leading the application of sensing, computing, and AI technologies to deliver commercially and socially valuable outcomes. He continues to be strongly involved with the Agritech Industry Transformation Plan around AI and data analytics, currently serving on the AgritechNZ industry leaders reference group for data analytics.

Mark said that he hugely appreciated the recognition, which was totally unexpected.
Malaghan: Funding boost for RNA research
Bragato: Cyclone impact on vineyards
Dragonfly Data Science supporting safer cycling in Wellington
Cawthron: Nelson-based ocean cluster to accelerate blue economy
Gillies McIndoe: Glioblastoma cancer studies
2023 Cawthron Marlborough Environment Award winners announced
Bragato: Sauvignon Blanc Grapevine Improvement Programme at New Zealand Wine Week
Cawthron scholarship enables Marlborough student to pursue marine conservation
Malaghan visiting researcher: Dr Marcus Robinson
Gillies McIndoe Research Institute welcomes new PhD student
Happy third birthday to the Bragato Research Winery
Follow the link for more details on the April 2023 news briefs from our Independent Research Organisations.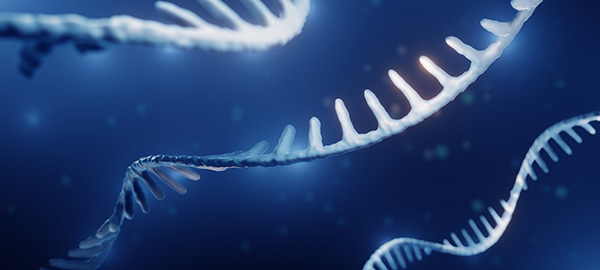 The Malaghan Institute of Medical Research and the University of Otago are supporting a new government-funded Ribonucleic Acid (RNA) Development Platform, to be co-hosted by Victoria University of Wellington and the University of Auckland. Dr Kjesten Wiig of the Malaghan Institute and Professor John Fraser of the University of Auckland are the interim co-directors of the platform. Image: Malaghan Institute.
Aqualinc Director Dr John Bright featured on the cover of this month's Irrigation Leader magazine. John was interviewed for the lead article where he discusses Aqualinc's work helping farmers prepare for a future of more stringent regulations and less predictable rainfall, and assisting water infrastructure managers and government agencies to make wise, environmentally sustainable decisions about water use.

"The availability of water depends not just on what's flowing in a river or aquifer but on the rules that government agencies put in place to regulate access to the water. It's likely that agriculture will have less access to water in the future than it does now. Further, when we look at the expected effects of climate change, the month-to-month variability will likely increase. Those factors are going to exacerbate the supply and demand imbalance. Clearly, water storage is a key strategy to address that problem."

Dr John Bright on the cover of Irrigation Leader magazine.
| | |
| --- | --- |
| | Dr Susie Wood (Cawthron Institute) and Dr Marcus Vandergoes (GNS Science), co-leaders of the Lakes380 Programme. Photo: Cawthron. |

Five years after commencing the biggest survey of lake health in Aotearoa New Zealand's history, Lakes380 Programme leaders at Cawthron Institute and GNS Science say there has never been a stronger call to action for New Zealanders to work together to improve the health of our lakes.

"Unfortunately, the news isn't good, with the results of our surveying and modelling revealing that over 80% of lakes in the North Island and 45% nationally are in poor or very poor health," says programme co-leader Dr Susie Wood of Cawthron Institute.

These results align very closely to the findings of the Our Freshwater 2023 report, released by the Ministry for the Environment and Statistics New Zealand on 12 April, confirming the seriousness of the challenges facing Aotearoa New Zealand's lakes.
BRANZ has made a bulletin available to assist with the putting right that is so important after a flood. It covers health and safety considerations, tips for cleaning up inside and outside, drying out the house, and repairs. The bulletin updates and replaces Bulletin 455 Restoring a house after flood damage. It does not cover making residential properties resilient to flooding.

Once building access is safe and services such as electricity are turned off or made safe, flood debris should be cleared away quickly so drying can start as soon as possible.

Finishing work must not begin until the building is fully dry. Beginning work too soon may result in longer-term damage such as mould growth and timber decay.

The building owner should contact their insurance company as early as possible and follow the insurer's instructions. Work on the building should not begin until the owner has confirmed that the insurance assessor has visited and/or the insurance company has authorised the work to go ahead.
| | |
| --- | --- |
| | Willowbank Wildlife Kiwi Team Keeper Bethany Brett gives the great spotted kiwi chick a final check before it is crated for its journey to Atarau. Photo: Louise Thomas. |

Meet the newest addition to the Verum Group-sponsored Atarau Wildlife Sanctuary. Last Wednesday, Verum Group Director Luc Bohyn took delivery of very precious cargo – a great spotted kiwi/ roroa chick hatched at the Willowbank Wildlife Reserve.

Willowbank Wildlife Kiwi Team Keeper Bethany Brett and Luc gave the provisionally-named Xanthe a final weigh to make sure it had gained weight before carefully crating the chick for its journey across the Southern Alps to join other great spotted kiwi youngsters at Atarau. Kiwi chicks initially lose weight after they hatch as they use up the yolk sac contents over the first week or so before they start eating.
What do jumping genes, vintners, and a supercomputer have in common? They are all part of a high-tech project that REANNZ (Research and Education Advanced Network New Zealand) has been working on with the New Zealand eScience Infrastructure (NeSI).

Scientists and researchers have teamed up with REANNZ and NeSI to bring a new device to New Zealand that can unlock the tightly held secrets of naturally occurring organisms, from microbes to hops.

The PromethION genome sequencer offers users high-output, high-throughput sequencing of RNA and DNA. It's being used here in New Zealand as part of a collaboration between the Bragato Research Institute, Lincoln University, REANNZ, and NeSI.

Two research projects are already set to benefit from the new technology.

PromethION genome sequencer. Photo: Bragato.
For an orchardist to know how big their harvest is likely to be, the fruit must be counted.
But that counting can be time-consuming and tedious – and needs to be done not once, but at least twice. First orchardists count how much fruit has set, and how much needs to be thinned to ensure maximum quality. Then they need to count again, to check that the thinning has been done properly.
A successful six-year Lincoln Agritech project funded by the Ministry for Primary Industries (MPI) and New Zealand Apples and Pears Inc (NZAPI) to develop a counting app, is set to make a real difference.
The project involved capturing thousands of images of flowers, fruitlets and fruit counts on trees to train a specialised artificial neural network (ANN) called a convolutional neural network (CNN) designed to extract and interpret features from the images. These features are then combined in a model to form regions that are classified into fruit and non-fruit, providing a crop load estimate.
The app has been trained to recognise apple fruitlets for thinning. Photo: Lincoln Agritech.
As part of the research, WSP behavioural and road safety researchers asked over 12,000 owners of one and two-star cars in Aotearoa New Zealand if they were aware of their car's safety rating. Auckland Motorway. Photo: WSP.

A new research report from WSP Research, commissioned by Waka Kotahi NZ Transport Agency, has found most owners of one and two-star cars either don't know or overestimate how safe their vehicle really is.

That's one of the key findings behind a range of recommendations in the report, titled Getting people out of 1- and 2-star cars. Waka Kotahi is using the recommendations to inform ongoing work to improve vehicle safety and reduce the number of people being killed or seriously injured on our roads.

These include efforts to educate owners and potential purchasers of less safe cars, as the evidence shows we are twice as safe in a five-star vehicle than a one-star vehicle.
Aotearoa New Zealand has high-quality but expensive childcare. Access to suitable and affordable childcare is a prerequisite for labour force participation for many mothers. Motu's recent paper uses data from the Growing Up in New Zealand longitudinal study to investigate how the lack of access to childcare affects mothers' work in Aotearoa New Zealand.
The report, by Thomas Benison and Isabelle Sin, finds that many mothers whose young children are not in childcare (due to a lack of childcare access) report being prevented from working by childcare access issues. However, just over a fifth of mothers whose children are not in care due to access issues do work, and some mothers whose children are in care still report they cannot work due to childcare issues.
By combining information on mothers' work status and reasons for not working with earnings data for working mothers of young children, the researchers estimate New Zealand mothers with children under age three who are not working only because they can't access childcare may be foregoing $116 million or more of wages each year.
How do children's brains work and how do their bodies move? For millennia, medicine has often viewed children as adults in miniature – but this may not be so.
In a world-first, researchers from the Mātai Medical Research Institute and the Auckland Bioengineering Institute (ABI) have created a roadmap to mimic and analyse the structure and function of children's brains, hearts, lungs, and musculoskeletal systems. The models developed from this work may pave the way to benchmark normal paediatric structure and function enabling more accurate diagnoses and tailored treatment for children in New Zealand.
Over 30 researchers contributed to the first phase of the study. Dr Haribalan Kumar, Mātai Research Engineer and GE Healthcare Clinical Scientist says scanning "head to toe — in the same session — for the same child" is a world first.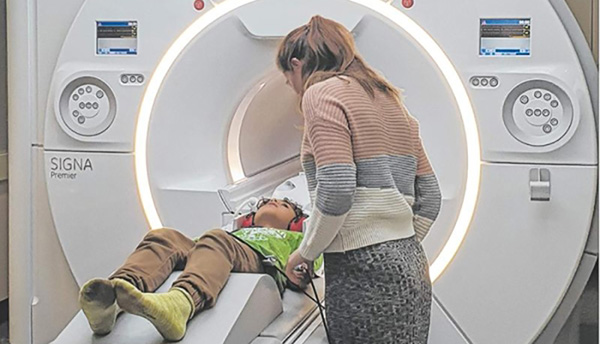 Kahu Potter, 11, prepares for a detailed whole-of-body MRI scan to help scientists better understand child development and build models based on advanced imaging. Photo: Mātai.
A Stuff article on 12 April about the link between environmental factors such as coffee consumption and Parkinson's cites Parkinson's epidemiology numbers and research by the New Zealand Brain Research Institute. The upshot of the article is that numerous studies have found that coffee drinkers develop Parkinson's disease later than those who don't. Although the institute cautions that one needs to be careful with the correlation between factors such as coffee consumption and Parkinson's: a correlation does not imply causation. This is one of the many factors NZBRI's Parkinson's Environment and Genes Study (PEGS) is investigating.

The PEGS research is investigating the genetic, environmental exposures, and other lifestyle factors associated with Parkinson's disease, particularly within a New Zealand context. The research will provide a unique insight into local risk factors and possible protective factors and will help further understand the causes of the disease.
A New Zealand cancer immunotherapy biotech has entered a multi-million dollar commercial deal with leading international pharmaceutical company Dr. Reddy's Laboratories Ltd for an exclusive license to its unique CAR T-cell technology in India.
Wellington Zhaotai Therapies, a joint venture between the Malaghan Institute of Medical Research and Hunan Zhaotai Medical Group, was established in 2017 to take Hunan Zhaotai's novel CAR T-cell technology to the global market. In 2019 after further development at the Malaghan Institute, a phase I safety trial, ENABLE, got underway in New Zealand. Results of the trial are due to be published later in 2023.
Wellington Zhaotai Therapies Executive Director Peter Lai says the agreement is an inflection point for Wellington Zhaotai Therapies and reflects the successful partnership between the two research teams in New Zealand and China.
It's not every day you get to see glowing green cells, but this represents an important milestone in the work of Gillies McIndoe's PhD student Dr Sam Siljee.
Sam's research focuses on better understanding the biological pathways used within cells when healthy lung tissue changes to cancerous lung tissue. This information will help him identify the potential use of drug repurposing in lung cancer treatments.
To identify the biological pathways cancer uses within cells, he must grow cells in a dish and use a model to mimic cancer-like changes in cells and block the p53 gene (tumour suppressor gene), known as the guardian of the genome (complete set of genetic information).
The model used to mimic cancer-like changes is called lentivirus transduction. In this model, the RNA (Ribonucleic acid) from the lentivirus will transfer into the healthy cell and block p53.
The glowing green cells indicate that the model used is successful and usable in his study.
Sam's research is in collaboration with Victoria University of Wellington.
The glowing green cells indicate that Dr Sam Siljee's model is successful and usable in his study. Photo: Dr Sam Siljee, Gillies McIndoe.
| | |
| --- | --- |
| | Dr Karaitiana Taiuru writes that Māori Data Sovereignty is now more crucial than ever, with Dr Pratik Desai, a Silicon Valley computer scientist who has founded multiple Artificial Intelligence platforms, boldly predicting that a human being's "consciousness could be uploaded onto digital devices by the end of the year [2023]". |

Dr Karaitiana Taiuru from new IRANZ member Taiuru & Associates Ltd has recently blogged a think piece about the potential impact of AI on te ao Māori.

"There are already reported scams of AI impersonating people's voices based on as little as 30 seconds of audio. I predict that Māori media personalities and te ao Māori leaders will be targeted en masse to scam our own whānau, marae, hapū, and Iwi."

"Future breaches of tikanga will create new issues for whānau, hapū and Iwi, and for Māori individuals over their own rangatiratanga of their physical body and thoughts after death."
Dr Finlay Thompson Dragonfly Data Science CEO was a finalist in the business category of the 2022 Dominion Post Wellingtonian of the Year Awards, announced on 29 March.

"I'm delighted to have Dragonfly's achievements acknowledged by our peers in the Wellington community. I'm particularly proud of the networks we've established across government, research, academic and business sectors."

Under Finlay's leadership, Dragonfly has grown from 19 to 30 staff and associates, and added several large international contracts to its New Zealand client base.

The business category was won by Dr Ralph Highnam, chief science and innovation officer of Volpara Health, who also took out the Wellingtonian of Year Award.

Dr Finlay Thompson was a finalist in the business category of the 2022 Dominion Post Wellingtonian of the Year Award. Photo: Dragonfly Data Science.
A great survey does more than collect valuable insights, it provides survey participants with a survey experience that captures their attention and guides their thinking. We know that maintaining participant engagement leads to better quality data and makes for happier participants, but how do we keep people engaged?
Scarlatti's Research Manager Mel Escott explores surveys and offers three tips for creating an engaging survey. These are "Bring your audience on board"; "Create a two-way conversation"; and "Use thought-provoking question design".
"People are much more engaged in activities that interest and impact them specifically. You want to capture your audience from the beginning and convince them why completing this survey is important. To achieve this, briefly outline what the survey will involve and the direction it will take. This details, at a high level, the narrative. Good design is empathetic."
Image: Scarlatti.
| | |
| --- | --- |
| | Optimised Sliding Hinge Joint (OSHJ): Design and Installation Guide for a Low Damage Seismic Resisting System. Photo: HERA. |

HERA has recently published a new guide, HERA Report R4-155 – Optimised Sliding Hinge Joint (OSHJ): Design and Installation Guide for a Low Damage Seismic Resisting System, which introduces a number of significant updates for seismic design using structural steel with sliding hinges in Aotearoa New Zealand.

The report has been authored by Dr Shahab Ramhormozian and Prof G. Charles Clifton from the University of Auckland.

Low-damage seismic solutions not only improve building resilience and people's safety in an earthquake, but also have a significant role in facilitating structural steel reuse afterwards. Additionally, the OSHJ provides a low-damage, highly seismic resilient, versatile, and cost-effective seismic resisting connection option for Moment Resisting Steel Framed (MRSF) buildings.
In the April issue of Canterbury Farming Newspaper, Aqualinc's Matt Bubb talks about why it's important to test your effluent pond, to make sure it's not leaking.
He writes that most dairy effluent storage pond owners believe that their ponds are not leaking, particularly those that have been synthetically lined.
"However, even with synthetic lining, it is not possible to be sure that the pond is not leaking without carrying out a test. Therefore, it is important for dairy farmers to have their effluent storage ponds tested to ensure that they are not leaking."
One of the drivers for proving that effluent storage ponds are not leaking, is the need for farms to operate at a minimum of Good Management Practice (GMP). Ideally the farming operation should be operating at better than GMP.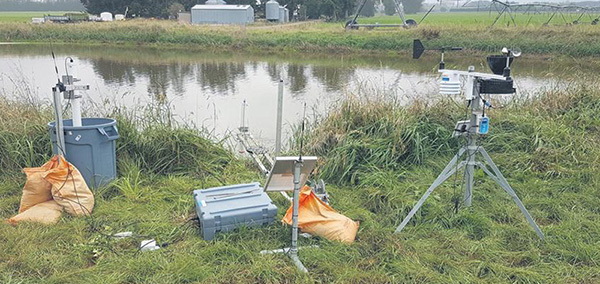 Accurate testing is essential to insure that effluent ponds are meeting the required standards. Photo: Aqualinc.
A preclinical study evaluating a Kiwi-made Covid-19 vaccine – Kiwi Vax – has shown its unique formulation induces a safe and highly effective immune response to SARS-CoV-2 variants of concern, making it a promising booster vaccine candidate.
Published in iScience, the study findings show that Kiwi Vax, developed by Vaccine Alliance Aotearoa New Zealand – Ohu Kaupare Huaketo (VAANZ) as part of the Government's Covid-19 vaccine strategy, is highly immunogenic, robustly expressed, and has a strong stability profile. The vaccine was independently tested at the National Institutes of Health in the United States and at the University of Melbourne.
"These findings not only show we have developed a promising booster vaccine candidate, but that we have the expertise, capability and experience within New Zealand to make our own vaccines – something that stands us in good stead for future pandemics," says the Malaghan Institute's Dr Kjesten Wiig, Executive Director of VAANZ.
Photo: Malaghan Institute.
A new clinical study facilitated through the Cawthron-led 'Musseling Up' research programme has confirmed that Greenshell mussels can help reduce knee pain in post-menopausal women.
Researchers at Massey University carried out the study, finding that after 12 weeks of taking mussel powder, participants reported significantly less joint pain in their knees. The study has been published in the global journal Frontiers in Medicine.
The scientists concluded that taking the mussel powder may slow down the degradation of type II collagen in post-menopausal women who have knee pain or discomfort.
Musseling Up Programme lead Dr Matt Miller says the benefits would equally apply to whole mussels and other mussel products.
Dr Matt Miller, Leader of the High Value Nutrition National Science Challenge-funded 'Musseling Up' research programme. Photo: Cawthron.
Over the past month, Bragato's viticulture team have been out harvesting fruit from trials across multiple vineyards. It isn't just to collect viticultural data on yield, these grapes head to Bragato's Research Winery so their research can cover the entire process from vineyard to finished wine.

Grapes were harvested for both commercial trials and Bragato's research, including a comparison of long spur with 4-cane pruning, mealybug management options, and testing the principles behind Bragato's upcoming Next Generation Viticulture programme.

Harvest at Bragato is slow, detailed work. All the trials are handpicked from specific vines, keeping those grapes labelled so bunches can be counted, the production of each vine weighed, and sometimes berries individually counted and assessed for disease.

The viticulture team are collecting Sauvignon Blanc pruned with Long Spur pruning at Rarangi Vineyard in Marlborough. Photo: Bragato Research Institute.
A timber-framed house under construction. Photo: Louise Thomas.

The days when sustainable house design was just a cosy nice-to-have will soon be behind us. The government has flagged significant upcoming changes in its Building for climate change programme and other workstreams.

The benefits of good sustainable design have been understood since the 1970s, but they are still far from standard in many houses in Aotearoa New Zealand. You don't need to look hard to find new homes where the carbon footprint is enormous, the north-facing garage steals the winter sun, the large south-facing glazing makes for chilly nights and the power bills are eyewatering.

BRANZ/Massey University research has found newly constructed houses were responsible for five times more emissions than they should be if our houses are on track to reach a net-zero goal by 2050. At the same time, BRANZ is hearing from around the country that a growing number of clients, including families looking to build a new house, are bringing up the topic of carbon footprints with their designer.
Check out the IRANZ multimedia page for more.
HERA Podcast: Ep.88 – House of Science
In this episode of Stirring the Pot HERA talks with Andrea Lun. Andrea is the South Auckland House of Science Manager who is passionate about making science more accessible for rangatahi (youth).
Malaghan: Cultivating a healthy, diverse and blooming microbiome
Dr Alissa Cait is a postdoctoral researcher working to uncover the relationship between the trillions of microorganisms in our body, called our microbiome, and immune health. From her research, she has gleaned some fascinating lifestyle insights.
| | |
| --- | --- |
| IRANZ has gone social. For up-to-date information about the activities of our member organisations and same-day notification of updates to the website follow us on the link below. | |
WHO WE ARE
IRANZ is an association of independent research organisations. Its members undertake scientific research, development or technology transfer. Members include Aqualinc Research Ltd, Bragato Research Institute, BRANZ, Cawthron Institute, Dragonfly Data Science, Gillies McIndoe Research Institute, Heavy Engineering Research Association (HERA), Land & Water Science, Leather & Shoe Research Association (LASRA), Lincoln Agritech Ltd, Mackie Research, Malaghan Institute of Medical Research, Medical Research Institute of New Zealand (MRINZ), Mātai Medical Research, M.E Research, Motu Economic and Public Policy Research, New Zealand Brain Research Institute, New Zealand Institute of Minerals to Materials Research, Scarlatti, Taiuru & Associates, Takarangi Research Group, Te Tira Whakāmataki, Verum Group, WSP, and Xerra Earth Observation Institute.
Contact: Dr Rob Whitney, Executive Officer, mobile: +64 27 2921050, email: information@iranz.org.nz
Copyright © iranz