| | |
| --- | --- |
| | Mātauranga Māori concepts are a new and challenging space for many of us in science, but as scientists we support the knowledge gains that mātauranga Māori presents. Recent discussions surrounding science and mātauranga Māori highlighted the opportunity for IRANZ members to lead by example and undertake our research in a more holistic manner. IRANZ is excited to embrace our three newest member organisations, who are Māori-led Independent Research Organisations: Mātai Medical Research Institute, Takarangi Research Group, and Te Tira Whakamātaki. We look to them to help us find sustainable solutions to the challenges IRANZ faces to support mātauranga Māori and partnerships with Māori. We strive to provide the right culture in our organisations to incorporate mātauranga Māori into our research programmes and to welcome Māori into our research teams. |
Isabelle Sin - recipient of NZIER Early Career Economics Leader Award
Malaghan: Dr Fran Priddy appointed to CEPI Scientific Advisory Committee
Cawthron researcher features in new pukapuka 'Ngā kete Mātauranga: Māori scholars at the research interface
TTW board member Kevin Prime appointed to Waitangi Tribunal
PlantTech: AI alive and kicking in our orchards and paddocks
Lincoln Agritech: Yiwen Zhou Wins an International Young Scientist Award
New Zealand Brain Research Institute PhD student wins People's Choice
HERA Foundation supporting the optimisation of welded connections
WineWorks supports industry research through BRI winery sponsorship
Aqualinc opens new Ashburton office
Mātai Research Fellow successfully defends PhD
. . . and more.

Follow the link for more details on the September 2021 news briefs from our Independent Research Organisations.

The NZ Institute of Economic Research Inc (NZIER) announced on 2 September that Dr Isabelle Sin, Senior Fellow at Motu Economic and Public Policy Research, is the recipient of the inaugural NZIER Early Career Economics Leader Award for 2021. Image: Motu.
A number of research proposals involving IRANZ members have been successful in the 2021 Endeavour investment round. The Government's Endeavour Fund plays a unique role in the science system through an open, contestable process with a focus on both research excellence and a broad range of impacts. The programme is highly competitive with only around 13% of submitted proposals successful. However, for proposals led by or involving IRANZ members the success rate for Endeavour Fund investment doubles.
The Cawthron Institute will lead two major research programmes to advance open ocean aquaculture and transform freshwater fish management; Lincoln Agritech will lead a collaboration to revolutionise the global fibre industry; PlantTech will be leading an international research Smart Idea programme aimed at improving the yield and efficiency of cropping systems; the NZ Institute of Minerals to Materials is involved in the governance of a successful University of Canterbury Smart Idea for the production of technology-critical, strategic metals using molten oxide electrolysis; and the Xerra Earth Observation Institute is involved as a subcontractor on a successful University of Waikato Smart Idea - An ecosystem modelling platform to assist New Zealand lake management.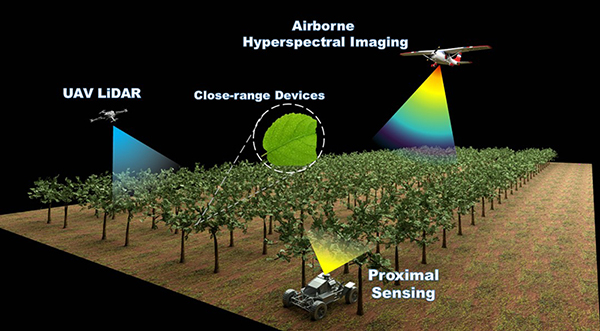 A PlantTech Smart Idea programme will develop a rapid, non-invasive, and robust monitoring system to reveal signs of plant stress within kiwifruit orchards. Image: PlantTech Research Institute.
Check out the IRANZ multimedia page for more.
HERA Podcast: Ep. 52 - a history remembered: Motu Bridge Pou
In this episode of Stirring the Pot Nick, a Māori artist well respected in Māori ringa toi, Kevin, a Project Manager at Gisborne Engineering, and from the WSP team – Adam, a Senior Engineering Geologist based in the Hawke's Bay, and Tim, a Senior Structural Engineer in Auckland, discuss building Te Whitinga o Tamataipunoa – an eight-metre tall monument that is part of a project by the New Zealand Transport Agency to replace the original one-lane Motu Bridge.
NZ seaweed sector tied up in red tape - Cawthron research
New research shows the potential for a booming seaweed sector in New Zealand is tied up in red tape and resource consents.
The report from the Sustainable Seas National Science Challenge found that globally seaweed production has tripled over the last two decades and now makes up a third of all aquatic farming. But it found Aotearoa's seaweed sector is tiny and constrained by regulation and supply. The report's project leader, and Cawthron Institute expert Serean Adams told RNZ's Charlotte Cook, the report will help people who want to get into the industry.
NZ-made booster vaccine shows promising signs of protection against Delta
Cushla Norman, 1 NEWS Reporter
Tue, Sep 7 • Source: TVNZ 1 NEWS
Vaccine Alliance Aotearoa New Zealand's Dr Lisa Connor and Associate Professor James Ussher talk to TVNZ 1 News about our NZ-made COVID-19 booster vaccine in development which is showing promising signs of protection against the Delta variant.
"It will neutralise against Delta as effectively as it will neutralise against the original variant," says Dr Connor. And why not just leave this to big pharma? "We need to build resilience for the future," says Associate Professor Ussher. "There will undoubtedly be future pandemics."
| | |
| --- | --- |
| | Water damage plays a major role in 'flushing', the slick bitumen-rich patches often seen on the road surface. Water can disbond the bitumen from the stone surface, which under the action of traffic migrates upwards. Photo: WSP Research. |

Aotearoa New Zealand's road network is highly susceptible to water damage with more than 90% of our roads constructed from chip seal construction. As much one third of the NZ$1.3 billion spent annually on road maintenance is directly or indirectly related to water damage.

WSP Research and Innovation Centre is finalising construction of its latest field trial of a non-permeable membrane that prevents water from entering the base course at its upper surface and uses methods to modify the sealing chip surface to prevent water disbonding of bitumen that leads to flushing. The trial is the result of a five-year research project funded by MBIE and collaborators.

"The lab trials have been successful and as we move to road trials a considerable cost saving could be made for the nation. The technology will extend the life of roads and reduce annual maintenance and construction costs for what is considered as one of the country's biggest assets," says WSP materials scientist Dr Jeremy Wu.
The award-winning international trial, REMAP-CAP, led here in New Zealand by Dr Colin McArthur, Medical Research Institute of New Zealand (MRINZ) researcher and intensive care specialist at Auckland City Hospital, has provided a framework that has been able to efficiently evaluate multiple treatment options for patients who are critically ill due to COVID-19.

Early in the COVID-19 pandemic, clinicians around the world observed the common occurrence among patients of widespread blood clots and significant inflammation, which affected multiple organs leading to complications such as lung failure, heart problems, and stroke.

Doctors were unsure whether treating COVID-19 patients with preventative high doses of blood thinners, which would otherwise be given at low doses to reduce blood clots, would be safe and effective.

Dr Colin McArthur, Medical Research Institute of New Zealand (MRINZ) researcher and intensive care specialist at Auckland City Hospital.
| | |
| --- | --- |
| | Healthy skin typically has a slightly acidic pH, around 5.5. However, it becomes more neutral (or basic) in diseases like atopic dermatitis, more commonly known as eczema. Photo: Sharon McCutcheon, Unsplash. |

New research by the Malaghan Institute's translational immunology team has identified a key gene that, in the right acidic conditions, can stop T-cells from causing excessive inflammation in the skin.

T-cells are a type of immune cell that help recognise antigens – a key condition for initiating an immune response. Their main role is to cause inflammation to help fight an infection. For most people, their T-cells behave as they should. But for those with inflammatory conditions, often their T-cells activate or turn on when they shouldn't, kicking off the immune response and causing harmful inflammation. Ensuring that T-cells behave as they should, especially in the skin, is important in preventing the development of inflammatory diseases such as eczema and psoriasis.
Meth addiction is a major issue in our community, with meth use disproportionately high among the poor and disadvantaged. MRI has shown that methamphetamine addiction physically changes the anatomy, blood flow, and chemical make-up of the brain, but using MRI to study the effects of meth addiction and treatment efficacy is in the early stages of development.

New MRI techniques and applications to study the brain are continually improving. And while MRI has demonstrated that methamphetamine addiction physically damages the brain, some of these changes are potentially reversible.

At present, Mātai is undertaking a pilot study into using MRI in the study of meth addition. Following the pilot, the goal is to expand into a long-term programme that will assess the efficacy of various new and existing approaches to treatment.

Meth addiction is a major issue in our community. Image: Mart Production, Pexels.
Cawthron Institute scientists have authored a new seaweed sector report on behalf of the Sustainable Seas National Science Challenge which demonstrates how a prosperous rimurimu/seaweed sector has massive potential to improve the health and well-being of Aotearoa New Zealand.
The report, published in August, shows Aotearoa could reap economic, environmental, social, and cultural benefits – both nationally and locally.
"The potential for Aotearoa as a whole and for local communities is massive. Seaweed makes up almost a third of global aquaculture production volume. Seaweed production has tripled over the last 20 years with a growth rate of 7% per year on average over the last decade. Global value of seaweed aquaculture in 2019 was approximately US$14 billion," says Project Leader Serean Adams, Aquaculture Group Manager at Cawthron Institute.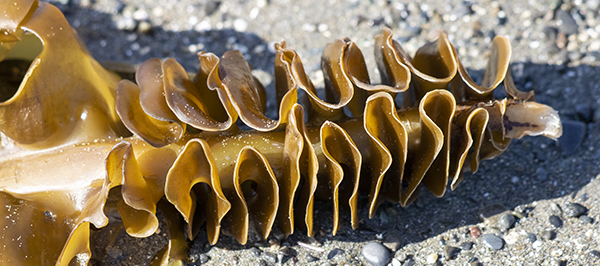 Image: Louise Thomas.
Understanding where and how land is irrigated is a key input to analysing or modelling the water quality impacts of land-use and the water quantity impacts of abstraction.
After beginning with a project for Environment Canterbury to map irrigated land in Canterbury, Aqualinc mapped the whole of New Zealand in 2017 for the Ministry for the Environment.
Aqualinc Research Director Dr John Bright says this national dataset was updated in 2020, taking advantage of new satellite and aerial imagery taken during the very dry 2019 - 2020 summer. "Adding satellite imagery from 2019/2020 was very useful as it strongly highlights in a very visual manner the contrast between irrigated and non-irrigated land."
Irrigated areas detected by the normalised difference vegetation index (NDVI) calculated from Sentinel-2 satellite images. Image: Aqualinc.
In April/May 2021, Mackie Research in collaboration with Massey University helped co-design a 'Give-it-a-go' ebike trial with Time-to-Thrive (TTT), a community trust in Māngere. Participants took part in three two-hour workshops, run by TTT, during which they gained skills riding an ebike in on and off-street situations. This was followed by a hui to explore experiences of the training sessions and whether there was an appetite for further ebike use and in what contexts.
Hamish Mackie from Mackie Research says that within the transport sector, there is a significant risk that some communities will miss out on the e-mobility revolution and the many co-benefits that come with ebikes, which may contribute to low carbon transitions being inequitable.
"Some 66,000 ebikes were purchased in New Zealand in 2020 alone. In addition to reducing emissions, ebikes have travel time savings, less parking stress, cycling ease in hilly topography, fitness, enjoyment, and mental wellbeing. However, exposure and access to ebikes is less common in lower socio-economic suburban communities due to a myriad of barriers including cost."
"In addition to reducing emissions, ebikes have travel time savings, less parking stress, cycling ease in hilly topography, fitness, enjoyment, and mental wellbeing." Image: Hamish Mackie.
Lyza 5000 workshop at BRI. Photo: BRI.

Throughout vintage 2021, the winery team at the Bragato Research Institute (BRI) used the new wine analyzer Lyza 5000 Wine from Anton Paar to generate swift and accurate measurements of various wine parameters during wine-making research trials.

BRI hosted and applied the demo Lyza 5000 Wine instrument during the harvest following a conversation with Anton Paar Territory Manager Mary Bruce. Mary is a supporter of domestic wine research and was pleased to loan the instrument to the Bragato Research Winery for use during the harvest.

"Having the demo Lyza 5000 Wine based at BRI for the harvest has been fantastic for us. When we're launching new instruments, it's useful to have established reference sites for industry to access, and BRI has by far the best reach in New Zealand," says Mary.
A new study from Motu Research highlights employers and the Government could do more to support working mothers.

The study compared mothers' intentions and preferences for parental leave with the leave they actually took after the birth of their children.

"On average, working mothers would prefer to take 69 weeks of leave, much longer than the 26 weeks of paid parental leave currently available. They expect to be able to take only 36 weeks, with much of the difference because of financial constraints," says Isabelle Sin, one of the study authors.

Although many mothers returned to work earlier than they'd planned, some ended up not working for several years, much longer than they expected. The study found 20% of mothers who remained out of work for several years cited lack of access to affordable childcare or to flexible working conditions as a major factor preventing their return.

"Our study reinforces the value of flexible working conditions that enable parents to work if they want to. These might include work-from-home options, part time work, employer provided childcare or various other supports," says Isabelle Sin. Photo: William Fortunato, Pexels.
| | |
| --- | --- |
| | Allanite, monazite, and xenotime are among REE-bearing minerals in West Coast black sands, along with ilmenite, garnet, and zircon. |

From telescopes to speakers, MRI screening and magnets, aerospace, and touch screen technology, REEs have myriad uses. With most production in China, and global demand expanding, a search is on for new deposits, including in the US, Australia, and New Zealand.

The Government wants to encourage an REE-based industry in New Zealand, and the NZIMMR is spearheading research to make this happen.

Researchers from NZIMMR say West Coast mineral sands along the region's coasts have revealed encouraging concentrations of REEs, including within minerals not normally thought of as bearing REEs, ilmenite, epidote, zircon. Despite their name, rare earth elements are not uncommon, but the trick is in finding economic deposits, and the NZIMMR is working on a better insight into their mineralogy to help create these.
HERA CEO Troy Coyle says that recent media about building materials has prompted HERA to outline the sustainability credentials of steel.

She says there have been political moves to a 'wood first' policy, including statements from Minister Stuart Nash saying, "There is nothing you can do with steel and concrete that can't be done with timber."⁠

Troy says these types of statements are concerning as materials choice should be data-led. "Even more so, because they're based on a lot of incorrect assumptions about the carbon performance of steel."

To address this, and also to assist engineers and specifiers to understand steel from a sustainability standpoint, HERA has developed a FAQ resource as a quick reference.

Globally, steel is amongst the top recycled building materials. An estimated 72% of all steel used in New Zealand is recycled. Using local steel has the benefit of reducing carbon associated with freight from the supply chain. Image: Scott Webb, Pexels.
| | |
| --- | --- |
| | Data from the new project will help inform how we transition to a low carbon economy and the role household energy usage plays in New Zealand's overall energy system. Image: Bruno Fernandez, Unsplash. |

A collaboration between BRANZ and Stats NZ will see hundreds of homes assessed as part of a BRANZ study on energy use in Aotearoa New Zealand households.

The study will collect information on how, where, when, and why energy is being used in our homes. It will also look at what drives that use, such as the characteristics of the home and behaviours of occupants.

The data collected will help government, scientists, and researchers find ways to make homes healthier places to live in and be more energy efficient.

Participants in the study will come from the Household Economic Survey (HES) which is carried out every year by Stats NZ.
Designers, new homeowners, and renovators can play a role in helping to reduce New Zealand's greenhouse gas emissions. All it takes is critical thinking and taking some pertinent actions, write a research team from BRANZ.
The Climate Change Commission's recent report Ināia tonu nei: A low emissions future for Aotearoa noted, 'the transition [to a zero-carbon future] can begin in earnest. The technology and tools needed to get there exist today – Aotearoa does not need to rely on future technologies.'
Reducing greenhouse gas emissions from the construction and occupation of our buildings will be a critically important step if we are to reduce the impact of climate change. As the Climate Change Commission report mentions, there are many things we can do now to help reduce our environmental impact in relation to how we design, construct and live in our buildings.
Strategies to build lower-carbon homes. Image: BRANZ.
A new 'AIR Algorithm Study' of 100 New Zealand volunteers, led by the Medical Research Institute of New Zealand (MRINZ) in Wellington, is looking deeper into the implementation of AIR therapy, across the spectrum of mild to severe asthma, using just one combination inhaler for both regular scheduled maintenance and as-needed reliever use.
MRINZ has dedicated much of its research focus over the last two decades to the prevention and management of asthma, both here at home in Aotearoa New Zealand and around the world.
MRINZ's asthma research has included three landmark studies which have shown that a 2 in 1 inhaler, containing both a preventer and reliever medication, is far more effective than the traditional single reliever inhaler, which has been the basis of asthma management for over 60 years.
Dr Pepa Bruce, MRINZ clinical research fellow, Graeme Hansen, AIR therapy study volunteer, and Professor Richard Beasley, MRINZ director. Photo: Rob Sarkies.
The Malaghan Institute's Professor Franca Ronchese and Dr Maia Brewerton have been awarded a $1.2M Health Research Council Project Grant to investigate the link between dendritic cells and allergic disease in the skin.

The three-year programme, which will compare inflammatory responses in healthy individuals with those suffering allergic disease, is part of wider research at the Institute to find new, more effective ways to treat skin disease such as eczema, and provide relief for those with debilitating allergic conditions.

Dendritic cells are a key immune cell of interest for allergy research, due to their role in initiating different kinds of immune responses. They patrol the body's tissues and organs, 'priming' the immune response as they pick up evidence of infection or dangerous interlopers and present this information as antigens to the rest of the immune system.

The Malaghan Institute's Professor Franca Ronchese's Immune Cell Biology team will work with Auckland-based clinical immunologist Dr Brewerton, to better understand dendritic cells' involvement in initiating allergic responses in the skin. Photo: Malaghan Institute.
"Happy fish grow well, increasing production," says Aquaculture Scientist Kevin Heasman.

According to one of New Zealand's leading aquaculture scientists, king salmon can be fussy eaters, but after seven years of research and development, a team of research and development collaborators have settled on a selection of advanced diets that keep the fish happy and healthy and improve feed conversion.

Cawthron Institute's Kevin Heasman said when the $5.2m Seafood Innovation Limited funded project began in 2014, little was known about the diets of king or Chinook salmon, as they make up only 0.04% of the world's farmed salmon. However, seven years later, they have gained an enormous amount of baseline knowledge about king salmon physiology, health, and dietary requirements.

The initial aims of the collaboration between Cawthron scientists and industry partners New Zealand King Salmon and Seafood Innovations Limited were to improve fish nutrition, feed conversion rates, and overall fish health.
Researchers at Nelson's Cawthron Institute are co-leading a collaboration of international scientists working to understand an emerging environmental threat to lakes all over the world that were previously considered to be in good health.

In a paper published in Bioscience Magazine in July, the team of researchers explain that from Lake Tahoe in the USA, to Whakatipu wai-māori/Lake Wakatipu in Queenstown, pristine lakes around the world are being carpeted by bright-green slimy algae growing on the lakebed, especially during the summer. This relatively recent phenomenon is deeply concerning to scientists because it indicates many of the world's most iconic clear lakes are degrading at an alarming rate.

Filamentous algal blooms in Ōtūwharekai (Upper Māori Lake) near Ashburton. Photo: Cawthron.
A Motu study shows that people who lose their jobs involuntarily tend to suffer from deep and persistent negative consequences, they have lower mental health and economic security in the short term — and lower earnings and physical health in the long term.
The Ministry of Business, Innovation and Employment-funded research paper, published last month, estimated the net present value of lifetime wages lost by the New Zealanders who involuntarily lose their jobs in a year - the value is between $3.3 and $15.4 billion, depending on economic conditions.
Unemployment insurance/benefits can mitigate the short-term effects of involuntary job loss. By contrast, training and job placement programmes were found to be typically ineffective.
Recent research by the European Commission shows the construction sector is undergoing massive change as it aims to reduce the carbon footprint of buildings. Image: BRANZ.

Aotearoa New Zealand's shift to a net-zero carbon economy will place big demands on our building and construction industry to deliver low-carbon buildings. A BRANZ project is researching how best to assist the industry to make the transition.

BRANZ social scientists Orin Lockyer and Dr Casimir MacGregor write about how workers will need to learn new skills to continue practising their profession in a low emissions environment.

"Like other sectors, the construction sector will experience change. Responding to climate change will require our workforce to acquire new skills, competencies and expertise to meet our emissions targets.

"Despite government moves, the Construction Sector Accord has only recently focused attention towards sustainability issues and the transition to a zero-carbon economy."
| | |
| --- | --- |
| IRANZ has gone social. For up-to-date information about the activities of our member organisations and same-day notification of updates to the website follow us on the link below. | |
WHO WE ARE
IRANZ is an association of independent research organisations. Its members undertake scientific research, development or technology transfer. Members include Aqualinc Research Ltd, Bragato Research Institute, BRANZ, Cawthron Institute, Heavy Engineering Research Association (HERA), Land & Water Science, Leather & Shoe Research Association (LASRA), Lincoln Agritech Ltd, Mackie Research, Malaghan Institute of Medical Research, Medical Research Institute of New Zealand (MRINZ), Mātai Medical Research, M.E Research, Motu Economic and Public Policy Research, New Zealand Brain Research Institute, New Zealand Institute of Minerals to Materials Research, PlantTech Research Institute, Takarangi Research Group, Te Tira Whakāmataki, Titanium Industry Development Association Ltd (TiDA Ltd), Verum Group, WSP, and Xerra Earth Observation Institute.
Contact: Dr Rob Whitney, Executive Officer, mobile: +64 27 2921050, email: information@iranz.org.nz
Copyright © iranz