New Chief Executive for TiDA
July 2016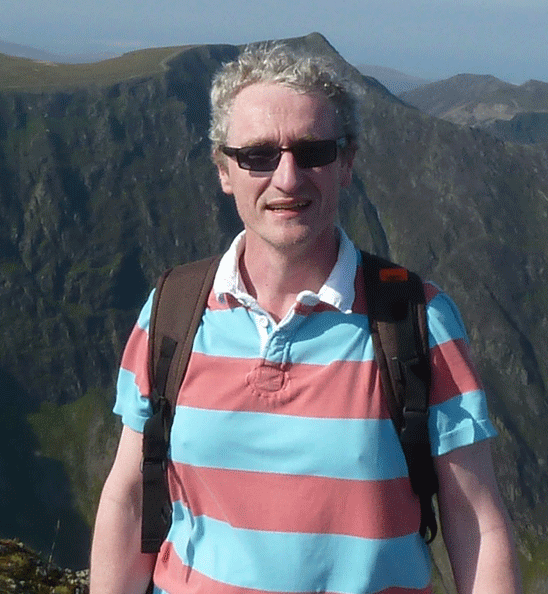 Dr Mike Fry, CEO of TiDA. Photo: Mike Fry.
IRANZ would like to congratulate Dr Mike Fry on his appointment as CEO of TiDA (Titanium Industry Development ltd).
Mike is a Chartered Engineer with over 25 years of experience conducting and leading research and development, much of it in the European automotive industry. After gaining a PhD in Mechanical Engineering from University College London (UCL) - sponsored by Jaguar cars - and a post-doctoral engine R&D position at Lotus, Mike joined Cosworth in 1995 to lead road-engine research and became Chief R&D Engineer with Cosworth Technology under Audi ownership. An independent consultant since 2001, he has been active in auto, race, aero, low carbon and marine technology R&D for various international projects.
Mike moved to New Zealand in 2007 with his wife Claire and two Children, planning a one-year sabbatical stay for Claire as a rural GP. They are still at Waihi Beach over eight years later, having been permanently seduced by the Kiwi coastal and outdoor lifestyle.
Mike joins TiDA directly from a research role at Page-Macrae Coatings in Tauranga, where he has been working on material processing technology in metals, ceramics, plasma, Physical Vapour Deposition (PVD), and other technologies.
Mike takes over from Warwick Downing, who is now CEO of Rapid Advanced Manufacturing (RAM). RAM is a spin off company from TiDA specialising in producing components by metal 3D printing, using the Selective Laser Melting (SLM) process.
For more about TiDA, please see: http://www.tida.co.nz/